Thomas L. "Tom" Cope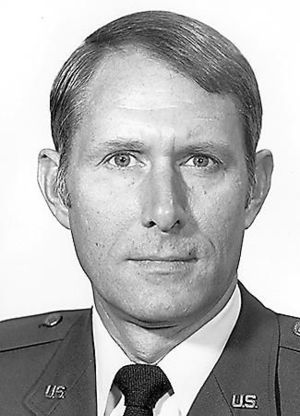 Thomas L. "Tom" Cope, 75, of Bethel, PA and formerly of Manheim, passed away unexpectedly at Thomas Jefferson University Hospital on Saturday, August 9, 2014 after enjoying one final, wonderful family vacation to Bethany Beach, DE. Born in Ephrata, he was the son of the late John F. and A. Irene Groff Cope. Tom was the loving husband of Ruth E. Snyder Cope with whom he celebrated their 54th wedding anniversary on August 6 during the family vacation.
He graduated from Franklin & Marshall College in 1961 with a BA in Business Administration and was the former President and CEO of the John F. Cope Co. Inc. ("Cope's Corn"), a company started by his great grandfather 104 years ago. Most recently, he was the operator of Country Dogs of Blue Mountain Farm in Bethel, which is a dog boarding camp. Tom's love for dogs was manifest by his actually swimming with them in one of the many ponds on the farm. He was an active and faithful member of Hempfield Church of the Brethren, where he served as Chairman of the Board of Deacons and Moderator. He was a committee chairman of Disaster Relief for the Atlantic Northeast District, a post which allowed him and Ruth to travel to numerous disaster-stricken areas of the US to rebuild homes. He served on the board and executive committee for the American Frozen Food Institute and was a former member of the Hempfield School Board. Tom also enjoyed a successful career as an aviator. He was a pilot for Pan American Airways in the 60's and 70's. He proudly served in the United States Air Force during the Vietnam War, flying KC-135's and receiving several medals and commendations. Tom also retired as Lieutenant Colonel after twenty-seven years with the 193rd Special Operations Group of the PA Air National Guard, where he flew C-130's and served as interim commander. After accumulating over 10,000 flying hours without a single accident, he received the Meritorious Service Medal and the PA Commendation Medal. His special interests included big game hunting, fishing, performing physical labor on the dog farm, and spending quality time with his family, especially at the beach house in Bethany Beach.