Stewart W. Beckett Jr.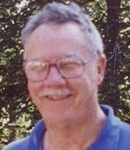 November 15, 1935 – January 7, 2017
If you are reading this, I've passed into the great beyond. Since I'm writing this in advance, the manner of my passing is not known to me, but someone will fill you in on the details.
In the usual chronological sequence, I was born in Daytona Beach, FL to wonderful parents. I think I won the parental sweepstakes because I can't imagine a more loving or supportive Mom and Dad. I hope that I have been as good for my children as they were for me. I was also blessed with a wonderful Sister, who was a major presence in my life from my youth to her death at 97. It's amazing just to sit and reflect on the impact those 3 great people had on my life. I didn't end up where the folks expected me to go, but they were supportive anyway. My Mom wanted a Doctor as a son, my Dad wanted me to follow in his footsteps as a newspaper executive, but I followed my own dream and became an airline pilot. That was the best life I could imagine as a Captain for Pan American World Airways (Pan Am). Transitioning from the United States Air Force to being a 747 Captain for Pan Am was a dream come true. Life, and occupations, just couldn't get any better. The bad news is that you could be gone for two weeks at a time, but the good news was that I was off for two weeks also. Made for a great chance to do things as a family, and hopefully the kids will fondly remember the adventures we had. I think they must, because they frequently bring up the "do you remember"? thoughts to their siblings and have exposed the grandchildren to some of the same things. Praise enough that they enjoyed the activities.
When it came to marriage, I was fortunate to have a lifelong love affair with my wife Patti. We married at 20, and just keep ticking off the years, children and grandchildren. As of this writing, we've passed the 57th anniversary, and hopefully there are at least a sizable number of years ahead. I've got 4 and 5 year old grandkids that I can't wait to see succeed in life and 9 more stretching into adulthood that are like a mystery novel unfolding one chapter after another, but all fascinating. And their parents, I'm in awe of the great jobs that they have done as parents. They became well educated, three married exceptional spouses, and one single mother adopted 3 wonderful kids, in addition to the first child. Each child has become a success, working in their communities to make them better and serving others where possible. I'm extremely proud of them.
Stu wrote these first few paragraphs. Taking care of everything for his family was a source of great pride for him. I don't know what else he may have written, but he lived 3 years after starting this obituary and the youngest grandchildren are now 6 and 7, old enough to remember at least some of the many activities they shared.
The entire family will struggle to find a new "normal" now without his vibrant family leadership, but feel blessed that he was on this earth for 81 wonderful years. There was nothing left on his bucket list and his last years were happy ones.
Stu spent his last day on this earth in quintessential Stu fashion. He and Patti spent the day together, as they often did, and made a trip to CVS to check out the specials; he worked in his workshop, he spent time with his granddaughter, Tori Raine, and he plowed the very long 1 mile driveway to the house he loved. He called his daughter, Suzann, to offer to bring meals for her kids who were participating in the Boar's Head Festival at Asylum Hill Congregational Church. His death was a freak accident, but the family has comfort that he died as he lived – on his terms. While working as a pilot he had many close calls, but this time was the time God actually called him home.
Stewart Jr. was the son of Stewart W. Beckett Sr. and Queenie Beckett. He leaves behind his wife, Patricia S. (Smith) Beckett, four children: Stewart W. (Chip) Beckett III and his wife Jill, James F. Beckett and his wife Karen, Suzann L. Beckett and Deborah L. Bergamotto and her husband Jeff. He leaves 11 grandchildren: Dylan Beckett, Nikki Beckett, Madison Beckett, Leah Beckett, Clayton Beckett, Raine Beckett, Elnara Beckett, Ashton Beckett, Huntington Beckett, Dante Bergamotto, Juliana Bergamotto and Sagan Beckett.
Calling hours will be on Friday, January 13th from 5 to 7PM at Glastonbury Funeral Home, 450 New London Tpk., Glastonbury. A Celebration of his life will be on Saturday, January 14th at 10:30am at Asylum Hill Congregational Church, 814 Asylum Ave., Hartford. Burial is private.
In lieu of flowers, contributions may be made to either the "Stewart W. Beckett Scholarship Fund" c/o Webster Bank, 75 Park Road, West Hartford, CT 06119 – a fund Stu created to assist in paying for college for his descendants as well as deserving Hartford High graduates (his alma mater, which gave him many happy memories, lifetime relationships, and of course, the place where he and Patti met.) or Doctors Without Borders www.doctorswithoutborders.org/donate.