Roy W. Tucker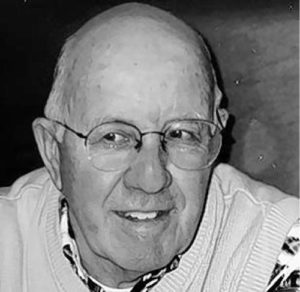 Roy Wallis Tucker,
age 73 of Fayetteville, GA, passed away October 24, 2016 after a valiant two-year battle with Glioblastoma Brain Cancer. Born in 1943 in Great Falls, Montana, Roy was the oldest son of the late Brig. Gen. Robert W. Tucker and Emily H. Tucker.
He was hired by Pan American Airways in 1965 and joined the Delta family in November 1991, when Pan Am was acquired by Delta. At Delta, he acted as Program Manager for the A-310 and MD-11 programs. In 1996, he was part of the crew who flew the Olympic Flame from Athens, Greece to Atlanta for the Olympic Games. He retired from Delta in 2003 after a combined PanAm/Delta career of 38 years of service.
He was known for his ability to work with his hands and was wonderful at home repairs and renovations.
Roy is survived by his loving wife of 50 years, Nina Carol Tucker; daughter, Tracy Tucker Andrews; son, Robert W. Tucker; brother, Stephen R. (Jennifer) Tucker; nephew, William V. Tucker and numerous cousins. After direct cremation, a private family celebration of life will be held in New England at a later date. In lieu of flowers, donations can be made to Gentiva Hospice, 2525 Hwy 34E, Newnan, GA 30265,
http://www.gentiva.com/
. Carl J. Mowell & Son, Fayetteville, GA.
www.mowellfuneralhome.com
Published in The Atlanta Journal-Constitution on Oct. 27, 2016