Roger "Doc" Harris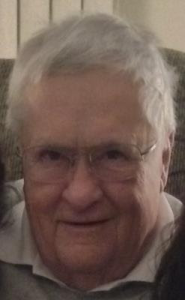 Roger "Doc" Harris passed away on January 2, 2016, after a long battle with cancer. He was surrounded by loving family at his home in Hurricane, Utah.
Roger was the son of Van and Lelah (Wheatly) Harris, born in Adair County, Iowa on September 9, 1936. He was a graduate of Anita High School, class of 1954. He was awarded his Doctorate in veterinary medicine in 1964 from Iowa State University. After earning his veterinary degree, he was associated with a large animal practice in Breda, Iowa. Upon moving to California, he owned and operated a small animal clinic. Eventually, he worked as a veterinarian for the United States Department of Agriculture.
Roger served his country from 1956 to 1964 as a fighter jet pilot in the U.S. Air Force. Upon his separation from the service, he continued his flying career as a pilot for Pan American Airlines for 26 years. Following his retirement from Pan American, he developed and owned a sporting clays business, Hooker Creek Sporting Clays, in Cottonwood, California.
With all of his personal accomplishments, it was golfing that he most enjoyed. However, his interests were wide ranging; he loved music, car racing, and competitive shooting.
In 1957 Roger married his high school sweetheart, Leona Gissible. They had four children; Jeff (deceased); Sid (Shelley), Lisa, and Sonya, all of whom reside in Truckee, California. He also leaves behind two granddaughters, Koral (Troy) Ortiz and Carly Felker.
A private celebration of Roger's life was held in the Sky Mountain community.
http://www.legacy.com/obituaries/thespectrum/obituary.aspx?n=Roger-Harris&pid=177245935