Robert G. Gross, Jr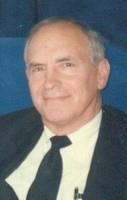 Robert Gross was born in Chicago, Illinois on Dec. 24, 1929 (his father's birthday),and succumbed to complications of Parkinson's at the age of 87 passing away in Alamo, Ca on Sept.4, 2017.
HE SLIPPED THE SURLY BONDS OF EARTH
AND DANCED THE SKIES ON LAUGHTER-SILVERED WINGS;
He spent his formative years in Nebraska and Colorado, graduating from Butte Valley High in Dorris, Calif. He learned to fly then and soloed his first airplane at age 15, too young for a driver's license or a pilot's license. In 1951 he was awarded from San Jose State University his Bachelor's degree in Airport transportation. He was an active pilot for over 60 years accruing some 60,000 hours in anything that flew with wings from 300lb. Ultra-lights to the 775,000 lb. Boeing 747. He worked as a Charter pilot, flight instructor, and airport manager before being hired by Pan American World Airways to perform the duties of Flight Navigator and relief copilot. He operated the DC-4 and Boeing Stratocruiser on long range ocean flights from his home base in San Francisco.
SUNWARD HE CLIMBED AND JOINED THE TUMBLING MIRTH
OF SUN-SPLIT CLOUDS – AND DONE A THOUSAND THINGS YOU
HAVE NOT DREAMED OF-WHEELED AND SOARED AND SWUNG
HIGH IN THE SUNLIT SILENCE. HOV'RING THERE HE CHASED THE
SHOUTING WIND ALONG, AND FLUNG HIS EAGER CRAFT THROUGH
FOOTLESS HALLS OF AIR.
He flew all the Douglas aircraft but spent most of his career in command of
the Boeing 707 and the 747 flying throughout Europe, the Middle East, Asia, Latin America, the Orient, the South Pacific and around the world.
Besides San Francisco, he flew out of New York, Miami, Los Angeles, Frankfurt/Main and Berlin Germany.
At the dawn of the personal computer age, Bob was well known within PanAm as the author of a "Pocket Computer" program which instantaneously computed the fuel requirements for long range cruising of the Boeing 747, 707, 727, the Lockheed L 1011 and the Douglas DC-10, bypassing the necessity of a complex series of references to performance tables and graphs. The program also analyzed aircraft climb and descent profiles based on aircraft weight, observed wind, and manufacturers' aerodynamic data. The program was freely distributed and used by many pilots of many airlines.
UP, UP THE LONG DELIRIOUS, BURNING BLUE,
HE TOPPED THE WINDSWEPT HEIGHTS WITH EASY GRACE
WHERE NEVER LARK OR EVEN EAGLE FLEW
Bob was an Eagle Scout in his youth and enjoyed Amateur radio most of his adult life. Like his father, he collected antique clocks and watches and repaired them as a hobby. A Rotarian for 21 years, he served as President of the Rotary Club of Santa Cruz Ca and served for a number of years as a member of the Salvation Army Board of Civilian Advisors for the Santa Cruz Corps.
AND WHILE WITH SILENT LIFTING MIND HE TROD
THE HIGH UNTRESPASSED SANCTITY OF SPACE,
PUT OUT HIS HAND AND TOUCHED THE FACE OF GOD.
Bob was preceded in death by his son Bob, a Captain for American Airlines.
He is survived by his wife, Marilyn, daughters Becky Pine and Carolyn Neumann, 8 grandchildren and 9 great grandchildren.
Poetry by Gillespie Magee
View the online memorial for Robert G. Gross Jr.
Published in East Bay Times on Sept. 17, 2017