Paul Matthews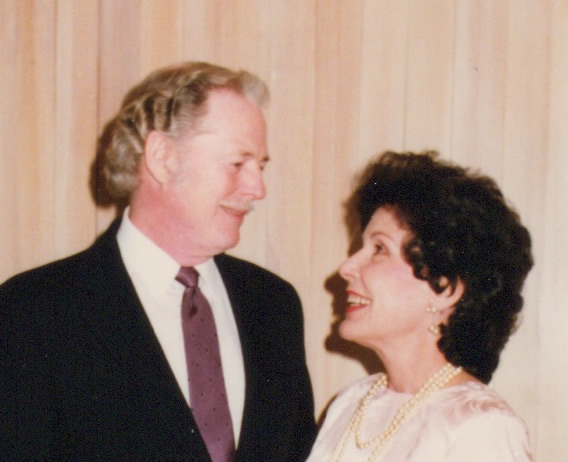 Paul Mathews, age 91, loving husband of Vanita Mathews died peacefully on Thursday, December 29, 2016 at Mirabella in Portland, Oregon.
Paul was born on August 27, 1925 in Boise, Idaho to the late Bertha Scheidler Taylor and Paul Mathews, Sr. Growing up, he spent time in Boise, Seattle and Anchorage. He graduated from Cleveland High in Seattle and earned a degree from Boise State University.
His greatest loves were his family, flying airplanes and photography. Paul proudly served in the US Air Force flying P-51 Mustangs and P-38 Lightnings. He later served in the Boise National Guard. He was a pilot for Pan American Airlines for over 30 years. He flew all over the world for Pan Am, served as Chief Pilot of Pan Am's Seattle Base and was a check pilot for the FAA. Paul was also the owner/artist of Paul Mathews Photography serving commercial clients in Western Washington.
In 1958 Boeing introduced the 707, the first commercial jet to fly. Of course, Pan Am was first to put it into service. And Paul was there, even acting as the pilot in the first television commercial for the new jet.
https://m.youtube.com/watch?v=bKqQgNZylLw
Paul was an early computer enthusiast. Purchasing his first Apple computer in 1979, he taught himself programming and made extensive use of word processing and spreadsheets as they were first developed. Paul was also well loved for making the greatest hotcakes anywhere and his shrimp tempura was legendary among all those lucky enough to enjoy it.
He is survived by Vanita Mathews, his wife of 69 years, and his two sons: Kirk Mathews of Hisham, Montana and Brad Mathews of Ketchum, Idaho.
Family would like to thank the entire staff at Terwilliger Plaza and at Mirabella of Portland, Oregon for the wonderful care and compassion given to Paul. No services are planned. In lieu of flowers, donations may be made to St. Jude's Children's Research Hospital at www.stjude.org.