Loren Michael "Lon" Hicks
Loren Michael "Lon" Hicks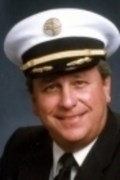 Captain Loren Michael "Lon" Hicks earned a new set of wings when he passed away unexpectedly on Sunday, July 1, 2012, at his summer home in Bigfork, Montana. He was born November 12, 1940, in Helena, Montana to James and Eleanor Hicks. He was a resident of the Palm Springs, California, with his wife Vicki since 1987 to present. Vicki and Lon enjoyed the summer months in Bigfork, Montana. Lon was a Captain, in the truest sense of the word.
He worked proudly for Pan American World Airways and Delta Airlines for 33 years before retiring in 1999. He lived everyday to the fullest and always enjoyed the time he spent with his family and friends. He had a remarkable loving spirit and was known to put smiles on the faces of everyone he touched. In particular the crew members at Pan Am always anticipated a fun filled layover when Lon was their leader.
From the moment Lon saw his first airplane, there was never any doubt of his career path. He earned his private pilot's license in his teens in Vancouver, WA. and continued to build his flight time while attending University .
He achieved his goal of becoming a professional pilot by being hired by Pan Am at the age of 25. By the age of 28, he was flying the Boeing 747 around the world. By the time he retired, Lon had logged nearly 30,000 hours of flight time. Once retired, Lon and Vicki split their time living in La Quinta, California and Bigfork, Montana.
He served as a volunteer at the Palm Springs Air Museum where he loved to share his knowledge of aviation history. In addition to aviation, Lon's other passions were golf, as well as being a proud member of the Bigfork, Montana men's bible study group, the Dirt Bags. Sadly Lon leaves behind his wife; Victoria Bateman Hicks of La Quinta, Calif.; his daughter, Heidi and husband Eric, his son Jim and wife Beth, his grandchildren, Morgan, Braden, Bryce, Jeffrey, Maddie his mother, Eleanor and his sister Linda. As well he leaves Justine, Mark, Duke, Gianetta and Jason, Amanda, Francesca, and Maple.
A memorial service was held on Friday, July 6, 2012, in Bigfork, Montana. The family would like to thank the Residents of Bigfork, the Pan Am Pilots, the Bigfork Fire Department, and the chaplains for making the memorial service a celebration of Lon's life. Godspeed, Captain Hicks. There will be a gathering at the Palm Springs Air Museum Calif. in mid October to remember one of Pan Am's finest. Captain Lon Hicks. – See more at: http://obituaries.desertsun.com/obituaries/thedesertsun/obituary.aspx?pid=158631578#sthash.IYYmECMp.dpuf