Lewis Wellington Blackwell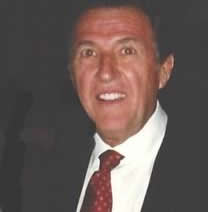 Lewis Wellington Blackwell, the beloved husband of Jean, passed away, August 24, 2017 at their home in Bentwater. He was born September 10, 1933 in Wellford, South Carolina.
Born and raised in South Carolina, Lew was a true southern gentleman. At 17 years of age, he discovered his passion for flying and it continued throughout his entire life. He attended W.L.T. High School, which was an abbreviation of the three towns that were close, Wellford, Lyman and Tucapaw, during which time he got his pilot's license. He put himself through Auburn University giving people flying lessons and flying various business people around the country.
Upon graduation from Auburn in 1956 with a degree in aviation administration, he was off to the Naval Air Advanced Training Command where he scored the highest grade ever achieved in the training command. Out of a possible 81, he made a final score of 80.47, a record which stood for several decades. When he got to Corpus Christi, he met the love of his life, Jean, and they were inseparable for the next 58 years. They spent their honeymoon driving to Norfolk, Virginia where he started his next assignment with Transport Squadron 22. They called many places home including Norfolk, Long Island, Corpus Christi, and Miami before eventually settling in Houston for the next 14 years.
On January 5, 1965, Lew became a pilot for Pan American World Airways where he was able to live out his lifelong dream of flying for the next twenty-three years. When he became a Captain, they had the opportunity to live in Berlin, Germany, and they eventually retired in Fredericksburg, Texas, which itself is like a small German town. Lew and Jean loved everything about Fredericksburg, their home, the beautiful scenery, the German influence, and the small town country life. After eight and a half years they traded all that in and moved to Bentwater to be close to what they loved most of all, their children and grandchildren.
Lew was very involved in the churches where they were members, attending Bible studies and serving as a deacon, but it was not until they moved to Bentwater that he started singing in the choir with Jean. He had a servant's heart and the spiritual gift of giving.
He is survived by his wife, Jean Blackwell, brother James Toy Blackwell, his wife, Irene, their son, James Toy III, his daughter Gina Winslow, her husband, Greg, their daughters, Laura and Amanda, his daughter Mary Lynn Raia, her husband, Sam, their son, Scott, and his son Andrew Blackwell, his wife Jo Ann, their sons, Jackson, wife, Jade, their son Josiah, and Connor.
Services will be held Friday, September 8, 2017 beginning at 11:15am at the Houston National Cemetery, 10410 Veterans Memorial Drive, Houston, Texas 77038, with a celebration service following at 3:00 pm at North Shore Church, 18501 W. FM 1097, Montgomery, Texas 77356.
In lieu of flowers, donations can be made to one of the following in memory of Lew:
www.breadforlife.org
www.boysandgirlscountry.org/donate