John D. "Dan" Longley, Sr.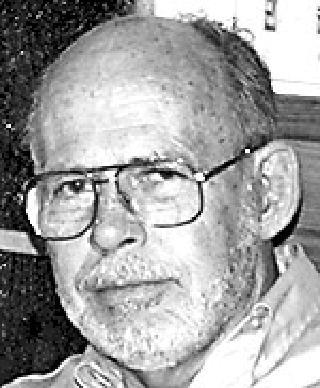 John D. "Dan" Longley, Sr.,  80, of Ozona, FL passed away peacefully May 25, 2015. He is survived by his wife Jamie; his children, Susan Myers, Lisa Ramsay, John Longley Jr., and Elizabeth Longley; daughter-in-law Wendy Longley; nine grandchildren; two great-grandchildren; and many great friends. Dan's passion for family, sea, and sky guided his life and is best shared through a letter written by one of his grandchildren 10 years ago, found neatly folded in the bottom of one of his drawers: 
"Who is loving, wise, helpful and caring all at the same time? Since you're wondering I'll tell you. My Papa (grandpa) is all of the above! Today, my Papa is 70 years old and retired. My Papa is one of my favorite older people because he has been very successful in his career and makes me feel loved. He has had a very interesting life so far. Let me tell you all about his life and why he means so much to me. 
My Papa is very wise – he knows everything about everything. Papa went to Duke for one year and then joined the Air Force, where he was in the aviation cadet program. There he learned how to fly jets. In 1955, my Papa got his wings! Now he can fly because he has his flyer's license! After getting his wings, he served four years on active duty as a fighter pilot. After that, he went back to college at Georgia Tech. He graduated with degrees in Physics and Mathematics. So, you can see from all of this that he is very smart! This is why I always go to him for help with math problems. 
Papa has also been very successful in his career. After college, he got a job with Coleman Instrument Corp. and then with Honeywell where he was an aerospace engineer. He designed parts for rocket ships. (Awesome!) Years later, He went back to his true love – flying airplanes. He started with Pan American airlines, in 1966. In 1985, he switched to United Airlines, where he became a Captain flying all over the world. That's so cool! He was very successful with his jobs. This is how he encourages me to do and be my very best. 
Finally, after all that hard work, my Papa retired. Now he lies around and plays with his noisy, rambunctious grandchildren! This takes all of his patience! He still uses his engineering skills. That's how he helps us every year with carving pumpkins, and making the Easter Bunny Cake, which some day I will be able to make by myself. 
But with all his grandchildren and all the chaotic problems in this family, he still has time to take my grandma to romantic places around the world! He married my beautiful, lovely Grandma Jamie on Sept. 14, 1957. I love it that with the growing family he still has a heart full of love for my grandma! 
I love my Papa soooo much because, when I'm around him he makes me feel loved and welcome in his life. He is successful in everything he does, and cares about every one of his family members in his own way! He is creative, hard working, and that is why I love my Papa." 
Rest in peace Papa – we love you. –
See more at: http://www.legacy.com/obituaries/sptimes/obituary.aspx?n=John-D-LONGLEY-Dan&pid=175020265#sthash.J7wgLN8c.SBXxsupG.dpuf