In Memory Of…
Remembering those who passed in 2017…

Richard E. "Dick" Phenneger was born in Wichita, KS on May 12, 1936 and passed away in Coeur d'Alene, ID on July 18, 2017 at the age of 81. He will be dearly missed. Dick grew up in Lakewood, WA and then attended the University of Washington. There, he received a degree in Mechanical Engineering and was a Distinguished Military Graduate. Dick remained a faithful supporter of education throughout his life. He was an active member of the Beta Theta Pi fraternity and for decades was diligent in helping college students find a supportive campus family. Dick served in the Air Force as a KC-135 pilot from 1959-1966, during which time the U.S was engaged in Vietnam. He joined Pan American World Airways in 1966 and retired in 1991 as a Captain. He never lost his love of flying and travel. READ MORE >>>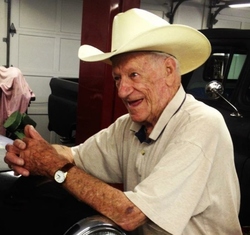 Karl Frederick Anderson, Jr., 90, of Berryville, Virginia, passed away at his residence. He "landed his last flight " in this world on October 7th,2017. The landing was smooth and peaceful as you would expect no less from this retired PAN AM flight engineer! Karl just celebrated his 90th birthday this past July with family and friends from Plymouth MA to Florida and just about every state in between. He leaves behind large shoes to fill for all of his children, grandchildren and great grandchildren! He will be missed by family friends and fellow flight crew members. READ MORE >>>
Chuck George passed away on October 12, 2017 at home following a short illness. His wife Marla and children were with him.
Arthur Tasman Grant died at age 95 in the Tubbs Fire in Santa Rosa, CA, with his wife Suiko in October 2017. He was a retired captain with Pan American World Airways who had met his Japanese-born wife in Honolulu while working for the airline. He grew up in Point Arena, one of 13 kids on a dairy farm. In high school, he was an accomplished member of the Future Farmers of America and was awarded a state prize for his Guernsey cows. After briefly attending Cal Poly San Luis Obispo on a scholarship, he enrolled in the U.S. Navy during World War II. Trained as a fighter pilot, he flew both the Hellcat and Corsair jets, but the war ended before he was able to fly in combat. He retired as a Navy lieutenant then flew with Pan Am for 25 years.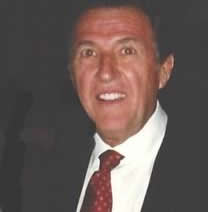 Lewis Wellington Blackwell, the beloved husband of Jean, passed away, August 24, 2017 at their home in Bentwater. He was born September 10, 1933 in Wellford, South Carolina. Born and raised in South Carolina, Lew was a true southern gentleman. At 17 years of age, he discovered his passion for flying and it continued throughout his entire life. On January 5, 1965, Lew became a pilot for Pan American World Airways where he was able to live out his lifelong dream of flying for the next twenty-three years. When he became a Captain, they had the opportunity to live in Berlin, Germany, and they eventually retired in Fredericksburg, Texas, which itself is like a small German town. Lew and Jean loved everything about Fredericksburg, their home, the beautiful scenery, the German influence, and the small town country life. After eight and a half years they traded all that in and moved to Bentwater to be close to what they loved most of all, their children and grandchildren. READ MORE >>>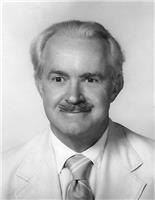 Paul Anthony Roll, respected Bartlesville businessman and humanitarian, passed peacefully in his home Wednesday, August 23, 2017 surrounded by his loving family. Paul was born December 18, 1917 . He attended St. Fidelis seminary where he studied Latin, Greek, German, a rigorous math curriculum and classical studies, which began his search in determining his personal journey. He moved to Florida where he was employed by Pan American Airways in their South American operations, flying on Sikorsky amphibious planes into Manaus, Brazil on the Amazon River and Buenos Aires, Argentina. READ MORE >>>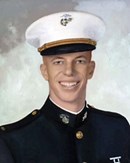 Robert C. Willeumier, age 78, passed away in Sept. 2017. He was born in 1939. Bob was a proud Marine Corps Veteran serving two tours as a combat and helicopter pilot during the Vietnam War; a retired Captain with Pan Am Airlines flying 747's; retired Barrington firefighter with 30 years of service; an avid horseman, owning horses for 40 years and proud owner of recent horses, Velvet Dancer and Zips-Zippy. READ MORE >>>
Richard G. Bolling passed away on May 8, 2017. He was born on March 1, 1928. He was an Air Force Vet, Pan-American 747 Flight Engineer Instructor, Father, Grand Father and Great Grand Father. Long time resident of Mt. Shasta, CA.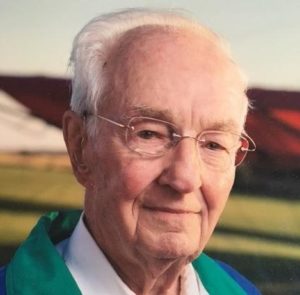 Austin J. "Jack" Leftwich, Jr, 100, husband of Sharon K Leftwich of McLouth, died Thursday, September 7, 2017 at his home. He was born August 7, 1917 in Gary, IN. Jack attended school in Kansas City, Ks and graduated from Flight school in Illinois. Jack was called to duty as a civilian with the US Army Air Corps and the US Navy during WWII from Oct 1942 through July 1945. He served as an Airline Pilot for Pan American Airlines, retiring in 1977 after 35 years. Be it a Clipper, SkyHawk, or a QuickSilver Ultralight there was nothing in this world he loved more than flying.
SJC-QB Gerry Mahan went west the morning of Sept. 3, 2017 (Sunday) at the age of 102 and 8 months. Gerry, as most everyone knows, was a Pan Am pilot.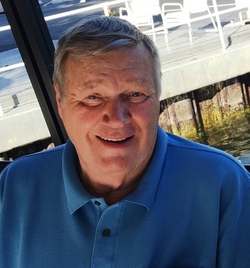 Capt. Oscar S. "Buck" Clippard, 86, of Tuscon, AZ/ Ft Lauderdale, FL passed away of heart failure on June 21, 2017. He was born on December 16, 1930 inHot Springs, AR. He was a PanAm Airline Pilot. He is survived by his wife Carol; children Steve, Janet, Renee; 4 grandchildren; 2 great grandchildren. A service will be held at noon, August 19th at the Church by the Sea, 2700 Mayan Dr., Ft Lauderdale,. FL 33316. Arrangements by Vistoso Funeral Home
Owen D. "Darrel" Yoder died peacefully May 3, 2017 in Bluffton, OH. He had lived in Bluffton for 17 years.
Darrel was hired by Pan Am in March of 1951. First he flew Constellation's, then DC 4's, DC 8's, 707's and 747's. Most of his career, he flew from JFK; with earlier periods flying from Beruit, Frankfurt (flying the Berlin Corridor), London, and Australia. During retirement, Darrel became a flight instructor, a glider pilot; and for many years flew a Mooney throughout the USA. He did volunteer flying for a flying doctors group, "Wings of Hope", in the countries of Tanzania and Belize. Darrel was a member of the Quiet Birdmen, in the Toledo and NY hangers.
He is survived by Mary, his wife of 67 years, and two children.
John J. Donoghue, age 94, passed away on May 15, 2013. He was a resident of Key Biscayne, FL since 1955. J.J., as he was known, was born in Dansville, N.Y. on July 2, 1918, and graduated from Cornell in 1940. He passed up medical school to join the Army Air Corps, the precursor to the U.S. Air Force. In 1941, Juan Tripp was looking for volunteers to join his airline, Pan American World Airways. J. J. began his Pan Am career on the flying boats out of Dinner Key that year. He flew and lived all over the world including Rio de Janeiro, London, Berlin, and Hong Kong to name a few. Some of the trips he made were highly confidential at the time including transporting uranium out of the Congo for the A-bomb during WWII. He was one of the many pilots for the "Pedro Pan" airlift from Cuba. In the early days of Pan Am, and along with his fellow pilots, J.J. created overseas routes, navigating by the stars. As J.J. would say in retirement, "I never worked a day in my life". Every trip was an adventure. He flew aviation history, every aircraft from the flying boats to the 747 SP with the exception of the DC3. READ MORE >>>
Guy Conti passed away recently. Details are unknown.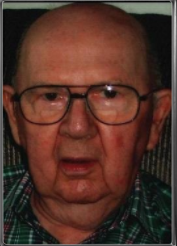 Robert W. Lokker passed away December 9, 2015 in Eastern Niagara Hospital, Lockport. Born in Jersey City, NJ on May 5, 1926 he was the son of Warren and Lillian (Christians) Lokker. Robert served in the US Marine Corp from 1943 to 1946 during WW II serving as an air gunner and dive bomber in the South Pacific. He served 1 ½ years during the Korean War where he was an air patrolman for one year before being moved to a base in Japan. There he tested and delivered airplanes to some 35,000 American troops comprising the various squadrons still in Korea. After 1955, he became a captain in the US Marine Corps Forces Reserve, Robert flew 35 missions in the South Pacific during WW II as a gunner. He was awarded an Air Medal for this service, an uncommon honor in the Marine Corps. Once Korea ended Robert became a pilot for Pan Am where he worked for 25 years flying everything they had including a 747, he retired in 1978. READ MORE >>>
Morton M. Block, 91, of Palo Alto passed away peacefully on Monday, Aug. 22, 2011, at Stanford Hospital. He was born in Omaha, Neb., in 1920 to Louis and Bess Bloch. At age 3, he moved to California and was raised in Bakersfield and San Francisco. He graduated from USC, then enlisted in the Navy during WWII. His Navy career included time spent in the Asia Pacific theatre, particularly the Philippines, towards the end of the war. Following the war he joined Pan American Airways, where he was a Dispatcher and Flight controller for Pan Am until his retirement in the 1980. READ MORE >>>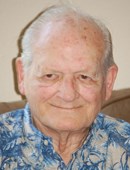 Ira (Joe) Moore, age 95, died peacefully at home at La Vida Real in El Cajon, CA on November 2, 2016. Joe was born in Waco, Texas on September 11, 1921 to William Grover Moore and Annie Elizabeth Pickens. He married Dorothy (Dottie) Johanna Hopf on September 12, 1942. They had three children. Dottie passed away in 2006. Joe has lived in El Cajon for 35 years. In 1945, Joe was hired by Pan American World Airways (Pan Am), and was based in Brownsville, TX, New Orleans, Bogota, Columbia, Miami, New York, Rome, Italy, and San Francisco. Joe flew many aircraft for Pan Am, including Boeing 707 and 747 aircraft. In 1980, when diplomatic relations with China were resumed, he was honored to be a pilot on the first scheduled commercial flight into China since before WWII. READ MORE >>>
William (Bill) Ralph Jordan passed away peacefully July 21, 2017 at his home in Novato, California. His devoted friend and companion Susannah Cooper was by his side. He was 93. Bill was born on June 10, 1924 in Whittier, California. Bill grew up in Redwood Valley, California and graduated from Ukiah High School in 1942. Bill joined the Navy and received flight training in Pensacola, Florida to become a pilot. Bill attended U.C Berkeley (or Cal as he called it) in hopes of being a Dentist. Pan American Airlines was hiring and Bill quickly applied to pursue his love of flying and traveling. He was hired as a navigator. He became First Officer, then Captain on the Boeing 747 and Check pilot on the 747. READ MORE >>>
Joe D'Esposito passed on Monday, July 17, 2017. Viewing at 10:00 AM and Service at 11:00 AM at Oakwood Chapel, 3301 Paul Sweet Road, Santa Cruz, CA (across from Dominican Hospital).
Rayburn Abercrombie, 101, passed away Friday, July 14, 2017, at West Georgia Hospice. He was born January 28, 1916, in Carrollton to the late Thomas H. and Sarah M. Banks Abercrombie. He was a member of First Presbyterian Church of LaGrange. Mr. Abercrombie married the love of his life, Lathan Justice on July 6, 1941. Mr. Abercrombie proudly served his country, during WWII as a Sergeant in the United States Air Force, where he fell in love with planes. After the war, he continued his love for flying as a pilot/engineer for Pan Am Airlines. Rayburn and Lathan traveled the globe together and enjoyed seeing the world. READ MORE >>>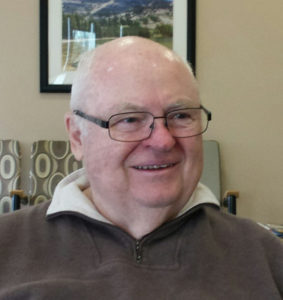 Larry Keith Baker of Mokelumne Hill, Calif., age 76, passed away surrounded by his family Saturday, June 10, 2017. Born on July 13, 1940 to Malcolm "Griffin" and Hazel Baker in Putnam County, Ind. At the age of 10 they moved to Tucson, Ariz. where he graduated from Flowing Wells High School in 1958. He married the love of his life, Judith Green, on Nov. 23, 1960. Larry attended U of A, where he received his Bachelors of Science in Aerospace Mechanical Engineering in 1963 and his Masters in Civil Sanitary Engineering in 1972. After graduation, he joined the U.S. Air Force and served from 1963 to 1968. He was stationed in Saigon from April 1966 to April 1967. Larry worked as a pilot for Pan Am and Delta airlines as well as a sanitary engineer for Weatherby Association in Jackson, Calif. READ MORE >>>

Hans Joachim Bernick, beloved husband, father, grandfather, and friend to all, passed away peacefully on June 17, 2017 in New Orleans, Louisiana. He was born on the 13th of November, 1930, in Harbin, China. Eventually his passion for flying resulted with his dream career as a pilot for Pan American World Airways. After being stationed in New York, Hong Kong, and West Berlin, and travelling the world over, Hans was honored to pilot the final IGS flight into Berlin, which also marked his retirement as Captain. READ MORE >>>
Captain John "Johnny" W. Minor Jr. passed away May 6, 2017 at age 97 ½, after several years of declining health. He was born on Nov. 5, 1919. At age 8 he saw Charles Lindbergh at a parade in Oklahoma City and fell in love with flying, a love he never lost. After several years at the University of Oklahoma with an aeronautical engineering major he joined the Army Air Corps in May 1940 and had flight training at Randolph Field, San Antonio. In December 1940 he was one of 24 in his flight class that were transferred from the Army Air Corps to Pan American World Airways to allow Pan Am to expand as the U.S. readied for World War II. His first flight for Pan Am was as co-pilot on a Sikorsky S-42 flying boat from Miami to Havana in March, 1941, with 32 passengers. In addition he flew two other flying boats: the Consolidated Commodore and the PB2Y3. READ MORE >>>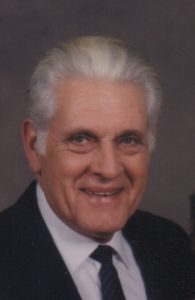 William Robert Wilson of Dover, Delaware, went home to be with the Lord, Thursday, June 1, 2017, in Kent General Hospital. He was 84. Bill was born Oct. 20, 1932, in Brooksville, to the late Rufus and Bessie (Huddleston) Wilson. He received a bachelor's degree in Agricultural Science from the University of Kentucky in 1954; and served proudly in the United States Air Force for eight years. William then embarked on a career as a pilot for Pan American Airlines, flying for over 16 years, before retiring in 1982. READ MORE >>>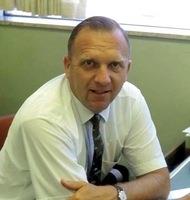 Robert J Huettl 93, died on May 20, 2017. Bob was born on June 2, 1923 to Charles Leo Huettl and Helen Mary Huettl in Mankato, Minnesota. He was a resident of Cupertino, CA. He became an Aviation Machinists Mate First Class. From bases in Alameda and Pearl Harbor, he saw combat while supplying the island-by-island fighting as the allied forces advanced on Tokyo. After the military, he enjoyed a long and happy career with Pan American World Airways, where he became the Chief Flight Engineer at San Francisco International Airport. READ MORE >>>
Jim Hogan passed away recently at age 87. He was at East Ridge Nursing Home. More information to follow.
Charles Wade was born in Booth Bay, Maine, he was 79 years old and died 19 Jan 2017 from a heart attack in his home in Key Largo, Florida. He had a degree in Electrical Engineering, went thru the Air Force pilot training program commissioned as a 2nd Lt and became a fighter pilot, flew with the National Guard and joined Pan Am in 1964. He flew in Miami and Berlin. He is survived by his wife Gunilla "Nilla" Wahlgren Wade a former Pan Am Flight Attendant.
John Minor recently passed away. More information to follow.
Joseph (Joe) C. Roise passed from this world on April 19, 2017 holding hands with his family. He was the only child of Hilda and Joseph P. Roise. Born in Minneapolis, MN on July 16, 1926, the family moved to Silverdale, WA when Joe was 10 yrs. old. He joined the Army Air Force in 1945 and proudly served in WWII and again when recalled during the Korean War. He leaves behind his wife, Marcelle (Marty) Roise, two daughters, Megan and Erika and four grandchildren . Joe flew for Pan American Airways from 1955 to 1988 starting out as a pilot/navigator on the B-377 Stratocruiser and progressing to Captain on both the B707 and B747 aircraft. He was also a B707 Flight Instructor and Check Captain. Joe played a key role as instructor pilot during the introduction of the B747, being one of the first pilots qualified on this airplane. READ MORE >>>
Elliot Schreider passed away Jan. 13 2017 in Medford, OR. He was 96 years old.
John (Jack) E. MacNeil passed away on March 2, 2017 in Sebring, Florida at age 93. He was born Nov. 14, 1923 in Beverly, Mass. He proudly served our country as a Navy pilot during World War II. He absolutely loved his 31 year career as a Pan Am pilot, and proudly retired as a 747 captain in 1981. After retirement, he moved to Florida where he had numerous friends who loved him dearly and enjoyed golfing as a past-time. Survivors include his three daughters, six grandchildren and four great-grandchildren. He was proceeded in death by his beloved wife Jean (Barry) MacNeil who passed away in 1986.

Richard "Dick" Mayer of Alamo died peacefully on Sunday March 5, 2017 two weeks shy of his 80th birthday. His daughters Debbie and Nancy were by his side. Born in Bend, Oregon to a sawyer father & pianist mother, Dick inherited their talents for machinery and music. His parents separated when he was 4, so he was raised by maternal grandparents until his mother resettled in the Bay Area. At 16, Dick's mother passed suddenly, so he returned to his grandparents in Oregon and graduated Roseburg High in 1955. Dick became a commercial airline pilot for Pan Am (1966) made Captain, then flew with Delta. READ MORE >>>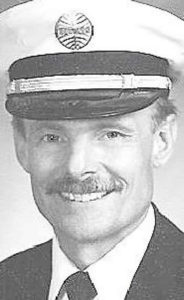 Keith Randall Erlewine of Sacramento, California was born on the prairies of Nebraska, married to his college sweetheart for 62 years and flew the world as a captain for the iconic Pan American World Airways. Keith was born in Ogallala, Nebraska to William Dale and Leora Erlewine. His twin brothers, Dale and Gale, were eight-and-a-half years older. He attended country school and participated in sports and music at Perkins County High School in Grant, Neb. He received an undergraduate degree in agricultural economics at the University of Nebraska Lincoln in 1955 and was a proud member of the Farmhouse Fraternity. As a senior, Keith married his college sweetheart, Rosemary Manning, on June 5, 1954, and they embarked on a magical life-long journey together. READ MORE >>>
Stanley S. Smith of Jacob Buck Pond Road passed away on February 25, 2017 at Maine Veterans Home. He was born on December 18, 1932 in New York City to Stanley V. and Angela (Swinburne) Smith. He was a graduate of the University of Wisconsin and was a coxswain of the varsity crew in 1955. He was a member of Theta Chi Fraternity. Stanley served in the U.S.A.F. flying in the SAC, ADC and TAC, ending his military career flying the F-100. He flew as a commercial pilot for Pan American World Airways until a vision problem ended his career. READ MORE >>>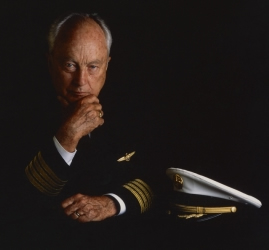 Robert Litchfield Buelteman of Woodside, California, passed away at the age of 95 on January 20, 2017, after a long and extraordinary life. Born in Detroit, Michigan, on June 23, 1921, as the son of Esther Litchfield and Herbert O. Buelteman, he enjoyed a lifelong love of travel and exploration, whether it was from behind the windshield of one of his many beloved automobiles or from 35,000 feet at 570 MPH as Captain of a Pan American 747. He was predeceased by his wife Betty in 1996, his daughter Lisa in 1997 and his brother Herb in 1999. In 1949 he married the love of his life, Betty Virginia Dampier, and together they raised four children, Anne, Jane, Robert Jr. and Lisa. READ MORE >>>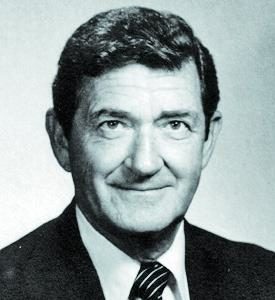 Captain Robert D. Larsen (Ret), 95, died peacefully in his home on the morning of March 9th, 2017, with his wife and son at his side. Robert was born on, July 11, 1921, in Seattle Washington. The youngest of four children, he came of age in the midst of the Great Depression. Learning to make do with what was available, to not be wasteful and to work hard — were lessons which stayed with him until the end. He was studying dentistry at the University of Washington, rowing the eight-man shell for UW, taking flying instruction on Lake Union in a Taylor Craft with floats, and working at Boeing as a parts inspector in 1942 when the Japanese attacked Pearl Harbor. READ MORE >>>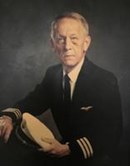 Paul Monte "Pete" Ryden of San Jose peacefully left this world to be with his Savior early on the morning of February 3, 2017. He was 89 years-old. Pete was born in Minneapolis, MN on August 17, 1927 to Paul and Ebba Ryden. A true patriot, he longed to contribute to the war effort in WWII but was too young in the early days of the war. So at age 15, he and a couple friends concocted a scheme to help the Royal Canadian Air Force with reconnaissance missions over Germany. It didn't work. He eventually served his own country in the U.S. Navy before pursuing a career in aviation. Pete enjoyed a lifelong love affair with flying and loved every day of his career as a flight engineer for Pan American World Airways, for whom he traveled the world for almost forty years. He was also active in the leadership of the flight engineers union. READ MORE >>>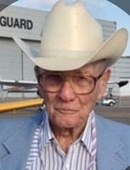 Daniel James Hennessy, "Buster" or "DJ" to his friends, a man of many accomplishments, passed away peacefully this past Monday, February 13, 2017. Buster was born in New Orleans, Louisiana in November 13, 1921. He lived a colorful and adventurous life. His favorite hat is his well-worn Stetson but throughout his life he wore many hats. In his early teens, he was a horse jockey for the Vanderbilts and won a race against Seabiscuit before Seabiscuit became famous. He was the kid in the neighborhood that had a horse named Pete. As a serviceman, he was a World War II pilot for the US Army Air Corps. As an airline captain, he has flown passengers on a Boeing 707 around the world for Pan Am Airlines. READ MORE >>>
Russ Emrich died at age 90 on Jan. 30, 2017. He was in Berlin from about 1964 until 1974, and finished his Pan Am career in New York, then retired to the hills of Las Vegas. His kids will spread his ashes near Red Rock Canyon which he loved.
Captain Robert Lee Bragg, aged 79, died in Harrisonburg, Virginia, on 9 February 2017 at Sentara RMH. He was born in Ward, Alabama, 14 September 1937, the son of William Branch Bragg and Sara Louise McDonald Bragg.
Captain Bragg graduated from U.M.S., a private military school, in Mobile, Alabama. After U.M.S., he attended Auburn University where he was a member of the Arnold Air Society, an R.O.T.C. Honorary society, and was the founder of the Pershing Rifles, another R.O.T.C military honorary society.
He graduated from Auburn University in 1959 with a degree in Aeronautical Administration and a commission as a second lieutenant in the United States Air Force. While in the Air Force, he flew the T-34, T-37, T-33, C-121C Constellations, and C-130E Hercules. After leaving the Air Force in 1964, he was employed by Pan American World Airways. READ MORE >>>
Robert Litchfield Buelteman of Woodside, California, passed away at the age of 95 on January 20, 2017, after a long and extraordinary life. Born in Detroit Michigan June 23, 1921 as the son of Esther Litchfield and Herbert O. Buelteman, he enjoyed a lifelong love of travel and exploration, whether it was from behind the windshield of one of his many beloved automobiles or from 35,000 feet at 570 MPH as Captain of a Pan American 747. Bob retired in 1981 as Senior Check Pilot for Pan Am following a long and celebrated career. Like many other Pan Am pilots, he flew for the Air Transport Command in WWII, flying 50 missions from the US to the war zone before turning 25. READ MORE >>>
George "Bear" Powell, passed away on Jan. 29, 2017 from a heart attack while being surrounded by his large family. He had been in poor health for the last two years due to strokes and diabetes; however, during that time had never lost his sense of humor. George was a Pan Am captain. He shared his love of life with his family and friends and in his work. He will always be fondly remembered. At this time, private services are planned.He always had us laughing, whether in the airplane, on the golf course or at the dinner table.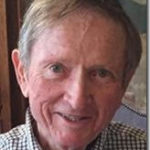 John Carl Skinner, 80, passed away peacefully on Jan. 13, 2017. He was born in San Jose, CA on March 22, 1936. After serving in the Navy, John continued his flying career as a Captain for Pan American Airways in its peak years. During this time, John and his family relocated to the east coast and settled in Westport, Connecticut so that he could be based out of the New York hub and enjoy more time with his family when he wasn't flying. While working for Pan Am, he flew to such places as Beirut, Johannesburg, London, Moscow, Rio de Janeiro, Tel Aviv, and Tokyo. John finished his professional career with Delta Airlines, after their acquisition of Pan Am. Flying was his first love, and he was blessed to be able to spend his life doing what he loved most. READ MORE >>>
Tom McCool of Sequim WA passed away on Dec. 24, 2016 of age-related causes.
Paul Allen Mathews, age 91, died peacefully on December 29, 2016 in Portland, Oregon. Paul was born on August 27, 1925 in Boise, Idaho to Bertha Scheidler Taylor and Paul Mathews, Sr. His greatest loves were his family, flying airplanes and photography. Paul proudly served in the US Air Force and was a pilot for Pan American Airlines for over 30 years. He is survived by Vanita Mathews, his wife of 69 years, and sons: Kirk Mathews of Hisham, Montana and Brad Mathews of Ketchum, Idaho. No services are planned. Donations to St. Jude Children's Research Hospital at www.stjude.org.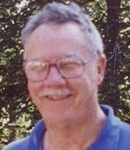 Stu Beckett passed away on Jan. 7, 2017. Born in Daytona Beach, FL to wonderful parents on Nov. 15, 1935. He served as a Pan Am 747 Captain. Stu spent his last day on this earth in quintessential Stu fashion. He and Patti spent the day together, as they often did, and made a trip to CVS to check out the specials; he worked in his workshop, he spent time with his granddaughter, Tori Raine, and he plowed the very long 1 mile driveway to the house he loved. He called his daughter, Suzann, to offer to bring meals for her kids who were participating in the Boar's Head Festival at Asylum Hill Congregational Church. His death was a freak accident, but the family has comfort that he died as he lived – on his terms. While working as a pilot he had many close calls, but this time was the time God actually called him home. READ MORE >>>
---