In Memory Of…
Remembering those who passed in 2017…
Charles Wade was born in Booth Bay, Maine, he was 79 years old and died 19 Jan 2017 from a heart attack in his home in Key Largo, Florida. He had a degree in Electrical Engineering, went thru the Air Force pilot training program commissioned as a 2nd Lt and became a fighter pilot, flew with the National Guard and joined Pan Am in 1964. He flew in Miami and Berlin. He is survived by his wife Gunilla "Nilla" Wahlgren Wade a former Pan Am Flight Attendant.
John Minor recently passed away. More information to follow.
Joseph (Joe) C. Roise passed from this world on April 19, 2017 holding hands with his family. He was the only child of Hilda and Joseph P. Roise. Born in Minneapolis, MN on July 16, 1926, the family moved to Silverdale, WA when Joe was 10 yrs. old. He joined the Army Air Force in 1945 and proudly served in WWII and again when recalled during the Korean War. He leaves behind his wife, Marcelle (Marty) Roise, two daughters, Megan and Erika and four grandchildren . Joe flew for Pan American Airways from 1955 to 1988 starting out as a pilot/navigator on the B-377 Stratocruiser and progressing to Captain on both the B707 and B747 aircraft. He was also a B707 Flight Instructor and Check Captain. Joe played a key role as instructor pilot during the introduction of the B747, being one of the first pilots qualified on this airplane. READ MORE >>>
Elliot Schreider passed away Jan. 13 2017 in Medford, OR. He was 96 years old.
John (Jack) E. MacNeil passed away on March 2, 2017 in Sebring, Florida at age 93. He was born Nov. 14, 1923 in Beverly, Mass. He proudly served our country as a Navy pilot during World War II. He absolutely loved his 31 year career as a Pan Am pilot, and proudly retired as a 747 captain in 1981. After retirement, he moved to Florida where he had numerous friends who loved him dearly and enjoyed golfing as a past-time. Survivors include his three daughters, six grandchildren and four great-grandchildren. He was proceeded in death by his beloved wife Jean (Barry) MacNeil who passed away in 1986.

Richard "Dick" Mayer of Alamo died peacefully on Sunday March 5, 2017 two weeks shy of his 80th birthday. His daughters Debbie and Nancy were by his side. Born in Bend, Oregon to a sawyer father & pianist mother, Dick inherited their talents for machinery and music. His parents separated when he was 4, so he was raised by maternal grandparents until his mother resettled in the Bay Area. At 16, Dick's mother passed suddenly, so he returned to his grandparents in Oregon and graduated Roseburg High in 1955. Dick became a commercial airline pilot for Pan Am (1966) made Captain, then flew with Delta. READ MORE >>>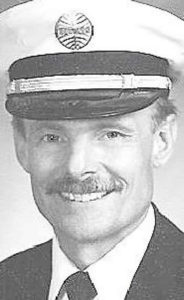 Keith Randall Erlewine of Sacramento, California was born on the prairies of Nebraska, married to his college sweetheart for 62 years and flew the world as a captain for the iconic Pan American World Airways. Keith was born in Ogallala, Nebraska to William Dale and Leora Erlewine. His twin brothers, Dale and Gale, were eight-and-a-half years older. He attended country school and participated in sports and music at Perkins County High School in Grant, Neb. He received an undergraduate degree in agricultural economics at the University of Nebraska Lincoln in 1955 and was a proud member of the Farmhouse Fraternity. As a senior, Keith married his college sweetheart, Rosemary Manning, on June 5, 1954, and they embarked on a magical life-long journey together. READ MORE >>>
Stanley S. Smith of Jacob Buck Pond Road passed away on February 25, 2017 at Maine Veterans Home. He was born on December 18, 1932 in New York City to Stanley V. and Angela (Swinburne) Smith. He was a graduate of the University of Wisconsin and was a coxswain of the varsity crew in 1955. He was a member of Theta Chi Fraternity. Stanley served in the U.S.A.F. flying in the SAC, ADC and TAC, ending his military career flying the F-100. He flew as a commercial pilot for Pan American World Airways until a vision problem ended his career. READ MORE >>>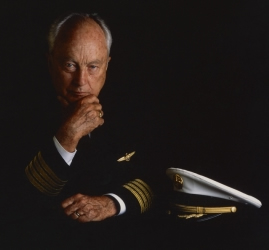 Robert Litchfield Buelteman of Woodside, California, passed away at the age of 95 on January 20, 2017, after a long and extraordinary life. Born in Detroit, Michigan, on June 23, 1921, as the son of Esther Litchfield and Herbert O. Buelteman, he enjoyed a lifelong love of travel and exploration, whether it was from behind the windshield of one of his many beloved automobiles or from 35,000 feet at 570 MPH as Captain of a Pan American 747. He was predeceased by his wife Betty in 1996, his daughter Lisa in 1997 and his brother Herb in 1999. In 1949 he married the love of his life, Betty Virginia Dampier, and together they raised four children, Anne, Jane, Robert Jr. and Lisa. READ MORE >>>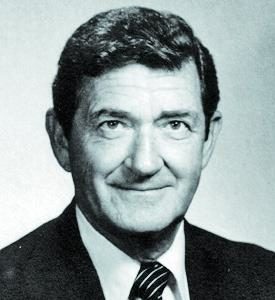 Captain Robert D. Larsen (Ret), 95, died peacefully in his home on the morning of March 9th, 2017, with his wife and son at his side. Robert was born on, July 11, 1921, in Seattle Washington. The youngest of four children, he came of age in the midst of the Great Depression. Learning to make do with what was available, to not be wasteful and to work hard — were lessons which stayed with him until the end. He was studying dentistry at the University of Washington, rowing the eight-man shell for UW, taking flying instruction on Lake Union in a Taylor Craft with floats, and working at Boeing as a parts inspector in 1942 when the Japanese attacked Pearl Harbor. READ MORE >>>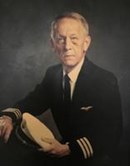 Paul Monte "Pete" Ryden of San Jose peacefully left this world to be with his Savior early on the morning of February 3, 2017. He was 89 years-old. Pete was born in Minneapolis, MN on August 17, 1927 to Paul and Ebba Ryden. A true patriot, he longed to contribute to the war effort in WWII but was too young in the early days of the war. So at age 15, he and a couple friends concocted a scheme to help the Royal Canadian Air Force with reconnaissance missions over Germany. It didn't work. He eventually served his own country in the U.S. Navy before pursuing a career in aviation. Pete enjoyed a lifelong love affair with flying and loved every day of his career as a flight engineer for Pan American World Airways, for whom he traveled the world for almost forty years. He was also active in the leadership of the flight engineers union. READ MORE >>>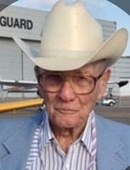 Daniel James Hennessy, "Buster" or "DJ" to his friends, a man of many accomplishments, passed away peacefully this past Monday, February 13, 2017. Buster was born in New Orleans, Louisiana in November 13, 1921. He lived a colorful and adventurous life. His favorite hat is his well-worn Stetson but throughout his life he wore many hats. In his early teens, he was a horse jockey for the Vanderbilts and won a race against Seabiscuit before Seabiscuit became famous. He was the kid in the neighborhood that had a horse named Pete. As a serviceman, he was a World War II pilot for the US Army Air Corps. As an airline captain, he has flown passengers on a Boeing 707 around the world for Pan Am Airlines. READ MORE >>>
Russ Emrich died at age 90 on Jan. 30, 2017. He was in Berlin from about 1964 until 1974, and finished his Pan Am career in New York, then retired to the hills of Las Vegas. His kids will spread his ashes near Red Rock Canyon which he loved.
Captain Robert Lee Bragg, aged 79, died in Harrisonburg, Virginia, on 9 February 2017 at Sentara RMH. He was born in Ward, Alabama, 14 September 1937, the son of William Branch Bragg and Sara Louise McDonald Bragg.
Captain Bragg graduated from U.M.S., a private military school, in Mobile, Alabama. After U.M.S., he attended Auburn University where he was a member of the Arnold Air Society, an R.O.T.C. Honorary society, and was the founder of the Pershing Rifles, another R.O.T.C military honorary society.
He graduated from Auburn University in 1959 with a degree in Aeronautical Administration and a commission as a second lieutenant in the United States Air Force. While in the Air Force, he flew the T-34, T-37, T-33, C-121C Constellations, and C-130E Hercules. After leaving the Air Force in 1964, he was employed by Pan American World Airways. READ MORE >>>
Robert Litchfield Buelteman of Woodside, California, passed away at the age of 95 on January 20, 2017, after a long and extraordinary life. Born in Detroit Michigan June 23, 1921 as the son of Esther Litchfield and Herbert O. Buelteman, he enjoyed a lifelong love of travel and exploration, whether it was from behind the windshield of one of his many beloved automobiles or from 35,000 feet at 570 MPH as Captain of a Pan American 747. Bob retired in 1981 as Senior Check Pilot for Pan Am following a long and celebrated career. Like many other Pan Am pilots, he flew for the Air Transport Command in WWII, flying 50 missions from the US to the war zone before turning 25. READ MORE >>>
George "Bear" Powell, passed away on Jan. 29, 2017 from a heart attack while being surrounded by his large family. He had been in poor health for the last two years due to strokes and diabetes; however, during that time had never lost his sense of humor. George was a Pan Am captain. He shared his love of life with his family and friends and in his work. He will always be fondly remembered. At this time, private services are planned.He always had us laughing, whether in the airplane, on the golf course or at the dinner table.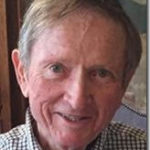 John Carl Skinner, 80, passed away peacefully on Jan. 13, 2017. He was born in San Jose, CA on March 22, 1936. After serving in the Navy, John continued his flying career as a Captain for Pan American Airways in its peak years. During this time, John and his family relocated to the east coast and settled in Westport, Connecticut so that he could be based out of the New York hub and enjoy more time with his family when he wasn't flying. While working for Pan Am, he flew to such places as Beirut, Johannesburg, London, Moscow, Rio de Janeiro, Tel Aviv, and Tokyo. John finished his professional career with Delta Airlines, after their acquisition of Pan Am. Flying was his first love, and he was blessed to be able to spend his life doing what he loved most. READ MORE >>>
Tom McCool of Sequim WA passed away on Dec. 24, 2016 of age-related causes.
Paul Allen Mathews, age 91, died peacefully on December 29, 2016 in Portland, Oregon. Paul was born on August 27, 1925 in Boise, Idaho to Bertha Scheidler Taylor and Paul Mathews, Sr. His greatest loves were his family, flying airplanes and photography. Paul proudly served in the US Air Force and was a pilot for Pan American Airlines for over 30 years. He is survived by Vanita Mathews, his wife of 69 years, and sons: Kirk Mathews of Hisham, Montana and Brad Mathews of Ketchum, Idaho. No services are planned. Donations to St. Jude Children's Research Hospital at www.stjude.org.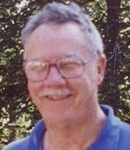 Stu Beckett passed away on Jan. 7, 2017. Born in Daytona Beach, FL to wonderful parents on Nov. 15, 1935. He served as a Pan Am 747 Captain. Stu spent his last day on this earth in quintessential Stu fashion. He and Patti spent the day together, as they often did, and made a trip to CVS to check out the specials; he worked in his workshop, he spent time with his granddaughter, Tori Raine, and he plowed the very long 1 mile driveway to the house he loved. He called his daughter, Suzann, to offer to bring meals for her kids who were participating in the Boar's Head Festival at Asylum Hill Congregational Church. His death was a freak accident, but the family has comfort that he died as he lived – on his terms. While working as a pilot he had many close calls, but this time was the time God actually called him home. READ MORE >>>
---
Remembering those who passed in 2016…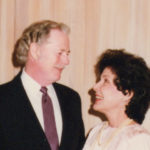 Paul Mathews, age 91, loving husband of Vanita Mathews died peacefully on Thursday, December 29, 2016 at Mirabella in Portland, Oregon. Paul was born on August 27, 1925 in Boise, Idaho to the late Bertha Scheidler Taylor and Paul Mathews, Sr. Growing up, he spent time in Boise, Seattle and Anchorage. He graduated from Cleveland High in Seattle and earned a degree from Boise State University. His greatest loves were his family, flying airplanes and photography. Paul proudly served in the US Air Force flying P-51 Mustangs and P-38 Lightnings. He later served in the Boise National Guard. He was a pilot for Pan American Airlines for over 30 years. He flew all over the world for Pan Am, served as Chief Pilot of Pan Am's Seattle Base and was a check pilot for the FAA. Paul was also the owner/artist of Paul Mathews Photography serving commercial clients in Western Washington. READ MORE >>>
Woodrow l. Lawson, "Woody" as we all knew him passed away in Miami, Fl. Nov. 2016, prior to Thanksgiving, and just prior to his 99 th birthday. He had a great life and all of the Pan Am pilots loved flying with him.

Albert Edward "Ed" Roberts, 90, passed away on December 9, 2016 on Naples, FL. A veteran of the U.S. Air Force, Ed was born on January 9, 1926 in St. Augustine, FL. A Florida native, he was known to his friends as "Ole Man Roberts." Ed was a flight engineer for Pan American Airlines for 44 years. He lived an incredible life and was blessed with many friends all over the world. He was an original member of the Airboat Association of Florida, as well as an avid hunter and sportsman. In his spare time he built airboat engines "for fun." He had as many life stories as he had friends, was extremely generous, and was always there to help anyone in need. READ MORE >>>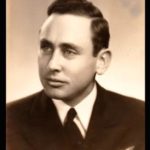 David Jackson Avery, CDR USN (Ret.) 95, a longtime resident of Rohnert Park, passed away peacefully after an extended illness on July 7, 2016. Born and raised on a farm in Glenwood, Georgia to Hansel Avery and Etta Mae Davis Avery, he was the youngest of four sons. He joined the Navy in the spring of 1941 to become a pilot. His naval career included serving in World War II as a pilot flying float planes from Alameda to the Philippines and back. David rose to the rank of commander, and then continued with reserve duty after the war. He culminated his aviation career working for Pan American Airways for many years, retiring as a captain. He was a member of the Pan American Historical Society, a 32nd degree Freemason, and a member of the Military Officers Association of America. READ MORE >>>
Robert Birney Crane of Darien, CT crossed the bar on Wednesday November 30th, 2016. Born to Albert Eli Crane and Florence Luray Overton Crane on February the 8th 1920 in Plainfield, N.J. , Bob thoroughly enjoyed life for over 96 years. After college Bob turned one of his passions into a career as an airline pilot with Pan American World Airways. Bob remained with Pan Am until his retirement in 1980 except for a period during World War II when Pan American became part of the Army's Air Transport Command. Bob was a senior Captain and Check pilot for Pan Am and as such was often called upon to transport dignitaries and celebrities such as President Sukarno of Indonesia, Mohammad Reza Pahlavi the Shah of Iran, the Rolling Stones, the Beatles and many others. He was also called upon for the evacuation of Saigon at the end of the Viet Nam conflict where he made multiple flights from Saigon to Guam with planeloads of evacuees. READ MORE >>>
James A. McNally passed away peacefully surrounded by his family at age 84 on October 2, 2016. After 11 years of serving as a Navy pilot he joined Pan American World Airways. Jim is survived by his adoring wife of 48 years Dorothy, his daughters Cindy Mauri (Phil), Christy Camerino (Ernie), Cathy Lidsky, and predeceased by daughter Kelly. He is also survived by 9 grandchildren and 8 great grandchildren and his loving brother Lowell (Billie) of Texas. Predeceased by parents Howard and Pearl and sister Patricia Ritchlin. Mass October 10,2016 at 1100 at Our Lady Queen of Martyrs Catholic Church with Military honors to follow. Burial will be Tuesday at South Florida National Cemetery. In lieu of flowers the family would appreciate Mass offerings.
Robert "Bobby" Lang, 707/747 Captain, passed away peacefully at his home in Bluffton, SC on July 20th, 2016 surrounded by his wife of over 60 Years Annie and his 5 children. Bobby was also the proud grandfather of 7 grandchildren and 2 great grand children. He loved Pam Am and the people he worked with for over 26 years. He was laid to rest on his 90th Birthday.
Robert Hill Farrington died Oct. 24, 2016, at his home in Center Harbor. He was born Nov. 5, 1929, in Redlands, California, the son of Eugenia and Wilbur Ernest Farrington. He was a graduate of Pomona College, and served in the Navy as a fighter pilot, reaching the rank of commander, and flew DC-3s in Antarctica for scientific research. READ MORE >>>
Larry Pendlebury, Pan Am Pilot and long time friend passed away last Saturday October 8th, 2016. Inez, Larry's wife of 74 years had passed away just the previous day. Larry would have been 98 on his next birthday. His flying career dated back to the flying boats during World War II. Services are planned in early November.
Bill Frisbie passed away on September 26, 2016. As a Pan Am captain, he flew the presidential press corp 747s. Bill was a long time pilot with Pan American Airlines, he was affiliated with the Pan Am Presidential Charter program, and an acting chief pilot in San Francisco for many years. There will be a flyby and other ceremonies at the Grass Valley, CA airport on Oct. 22nd and a memorial service on Oct. 23rd. READ MORE >>>
Loren M Hicks passed away July 1, 2012. He worked proudly for Pan American World Airways and Delta Airlines for 33 years before retiring in 1999. He lived everyday to the fullest and always enjoyed the time he spent with his family and friends. READ MORE >>>
Michael Peter Kaufmann, Sr., better known as Mike, will be remembered for his lifelong love of aviation and his goofy sense of humor. He passed away on August 28, 2016. He was born in Philadelphia on May 19, 1936, grew up in Haddonfield, NJ, and attended Lehigh University in Pennsylvania before joining the Navy. After leaving the military, he flew for Pan Am and United Airlines. Before moving to Capitola 23 years ago where he met his wife, Susan Ginsburg Kaufmann, Mike lived in Saratoga, Calif., until the death of his first wife, Nancy. His other passions included Mini Cooper cars, airshows, Gayles Bakery, the San Francisco 49ers and Giants, and every computer from Apple – from the Apple II through the entire line of MacIntoshes. Mike also loved traveling and exploring new places, where he frequently made new friends with his quick wit and ability to always make others laugh. His survivors include three children: Christine Leffler, Palo Alto; Mike Kaufmann Jr., Illinois; & Patrick Kaufmann, Colorado. His survivors also include seven grandchildren. His brother, Charles Kaufmann Jr. preceded him in death. A memorial service & reception: Friday, Sept. 16th, Aptos Grange, 12PM. In lieu of flowers, please bring a cold dish to share at the reception.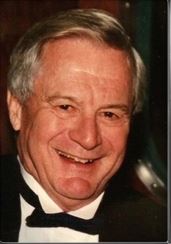 Bill Smith passed away Friday, 19 Aug 2016. In 1966, Bill was hired as a pilot by Pan American World Airways. He traveled the globe for 28 years, retiring as a "Clipper Captain". Following Pan Am, he worked for United Airlines for 10 years until 2001. READ MORE >>>
747 Captain Ed Stegmann, flew West on August 4, 2016. Captain Stegmann was a pilot for Pan Am from 1965-1986 and then for United from 1986-1996. READ MORE>>>
Carl Allen Holder Jr., born May 7, 1934, passed away on July 30, 2016. Carl attended Oklahoma State University where he was in the Air Force ROTC program. Upon Graduation, Carl was commissioned as a Captain in the United States Air Force. He then joined Pan American World Airways as a flight engineer. He moved with Jacque to Berlin, Germany and flew Captain on the 727. After five years, he and Jacque returned to Pleasanton, California where He flew DC-10s for United Airlines. He was a man of deep faith and served His God, family and community well. He is survived by his wife, three daughters, three sons-in-laws and seven grandchildren.
Arthur M. Stearn passed away on March 21, 2016.
Bill McKillop passed away at home the morning of August 1, 2016, after a long good fight. He has been living in the Lady Lake area and there will be a celebration of life.
Zeb Blanton passed away July 29, 2016. He was one of our Pan Am schedulers in Miami. Visitation will be held at Van Orsdel, 11220 No Kendall Drive, Miami, Sat. Aug 6 from 4:30 to 6:00pm
Steve McDonell passed away on June 27, 2016.
Ed Morton passed away on June 30, 2016.
Earle Knowles, age 92, of Sylva, NC, deceased January 12, 2016, will be held at 10:00 AM on July 1, 2016 at the chapel of the Elmlawn Cemetery, Kenmore, NY. Interment in Acacia Park Cemetery at 1:30 PM. Harford was preceded in death by his parents, John and Gertrude Knowles; wife, Audrey Knowles; daughter, Karen Knowles; brothers, Bryant, James, Robert, and Ronald Knowles. A sister, Shirley Picard, died March 23, 2016. Father to Kathy Mechling, Brad Knowles, Craig Knowles; grandfather to Kim Reneau, Jared and Ethan Mechling, Jamie Knowles; great-grandfather to Caitlin Reneau, Matthew Diaz, Carmen Martinez, Viola and Evan Mechling; and brother to Jack Knowles and Harriet Wilson. Harford was a WWII naval veteran, master mason for 50 years and worked as a flight engineer for Eastern, National, and Pan American Airlines.
Larry Jim Welch passed away on Sunday, May 29, 2016 at his home in Clark Fork, Idaho. Memorial services will be held at 4:00 pm on Thursday, June 23, 2016 at Cabinet Mountain Calvary Chapel in Clark Fork. Larry was born on December 12, 1935 in Kearney, Nebraska to Gaylord and Lona Welch. He grew up and attended schools in Wyoming and Idaho, graduating from Clark Fork High School in 1953. Larry joined the Navy R.O.T.C. at the University of Idaho, where he earned his Bachelor's Degree in Biology. After active duty in the Navy, he returned to U of I to earn a Master's Degree in Bacteriology. In the Navy, after pilot training, he flew the A-4 and then helicopters off the USS Bennington. He was honorably discharged as a Navy Lieutenant Commander. On his way to becoming a research scientist, Larry changed career paths to become a pilot for Pan American World Airways. On November 6, 1988 he married Connie (Colleen) Cody in Everett, WA. They had the opportunity to live in many places including Germany when the Berlin Wall came down. He retired from Delta Airlines in 1997, while living in Colbert, WA. In 2006, he moved back to Clark Fork. READ MORE >>>

Lawrence H. Vanderberg, of Massapequa, Long Island, died Thursday, May 19, 2016, at the age of 96 years.
He was born in Kalamazoo, Michigan, in 1920, where he lived until joining Pan American Airways as a pilot in 1942 (retired 1980 after 35 years as captain.He then moved to Massapequa, New York, in 1951; and resided at the time of his death at Sunrise Senior Living in Babylon, New York. READ MORE >>>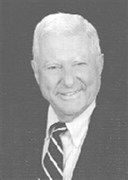 Lester Les McDevitt, age 87, passed away on Friday May 27, 2016 in Ponte Vedra Beach, FL. Les was survived by his beloved wife of 62 years, Mary; three children, Katherine, William, Todd (Susanne); and three grandchildren, Anna, Meredith, and Jacob McDevitt. Les enjoyed a meaningful career starting in 1948 when he joined the US Forest Service as a Pacific Northwest Smokejumper. He enlisted in the US Navy and served five years active duty as a carrier fighter pilot on the USS Midway. He was a Navy Reservist for fifteen years, and retired as a Commander. Following active duty, he was a commercial pilot for Pan American World Airways where he captained 747 jumbo jets for 33 years. READ MORE >>>

Allen Burton Wheeler passed away peacefully on April 2, 2016, in Santa Barbara, CA. at the age of 84, after a prolonged illness and is now in the hands of God. In 1966, Allen was hired by Pan American Worls Airways as a Flight Engineer on the Boeing 707 and encountered enemy small arms fire while airlifting Vietnam troops from Da Nang airfield with bullet holes in the aircraft. Allen's interesting life can be read here: READ MORE >>>
CAPT. JACK BARNWELL U.S. Air Force, Retired Captain Jack D. Barnwell passed away April 12, 2016. Jack was born June 12, 1932, in Amarillo, Texas, to Morris and Joy Barnwell. Jack had a love of flying and a zest for life. He served in the U.S. Air Force from 1954-1966, and flew For Pan American Airlines from 1966-1991. Jack was active in Quiet Birdmen, Masons, Shriners, VFW, Daedalions, American Legion, Elks, Scottish Rites and the Las Vegas Executive Lions Club. READ MORE >>>
Donald "Don" Guettler passed away on April 12, 2016. He was born to Philip and Marie Guettler on April 17, 1932 in Cologne, MN. He attended St Bernard's Catholic Elementary School in Cologne, MN, St John's Prep School in Collegeville, MN and the University of St Thomas in St Paul, MN. Don was commissioned as a Navy ensign and received his Navy wings as an aviator in 1954. He served 6 years on active duty and another 14 years in the Navy Reserves. Don's civilian aviation career began with North Central Airlines, followed by Pan American World Airlines, and concluded with United Airlines until his retirement in 1992. READ MORE >>>
Joseph O. Hazelwood "J.O."died peacefully in Pleasant Hill Ca. on 13 April 2016. He was born in Silverwood Indiana in 1921. He was an undergraduate at Purdue University at the time of the attack on Pearl Harbor and the onset of WWII. Shortly thereafter he applied for and was accepted in the US Navy's Officer's Candidate program and Pilot's training program. Upon graduation he was offered and accepted a commission in the United States Marine Corps and served on active duty with the Marines until the conclusion of World War II, primarily in the South Pacific Theater of Operations, flying both torpedo/bomber/fighter and fighter aircraft. At the conclusion of the War he joined Pan American in Miami, and subsequently transferred to the New York Base in 1954. READ MORE >>>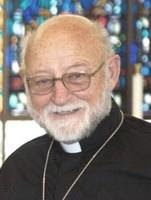 Donald Joseph Rees was fond of saying that much of his life was run by following a check list, whether that was a structured check list or one that he felt the Lord was asking him to abide by. Following the check lists set by life, he survived and thrived. The Lord's check list included timely miracles. He was born on April 10, 1925, a healthy baby, to Susan and Joseph Rees. Susan was 45: miracle one. Check. …As a pilot and flight engineer for Pan Am, Don's Itinerary included calling on four continents, flying to Sidney, to Hong Kong, to New Delhi, to Johannesburg to London to Rio and to every city of any nation where Pan Am flew. He would joke that he was not a name dropper; he was a "place" dropper. His experiences were many and varied, meeting and greeting notables to the cockpit in safer times; but the most memorable was when he delivered a baby (whom the mother named Donaldo) on a flight from Puerto Rico to Miami. READ MORE >>>

Allen Wheeler passed away on April 2, 2016 after bravely battling a long illness. He was born and raised in Hillsboro, Wisconsin where he attended High School. Allen attended the University of Wisconsin – Madison on an academic scholarship and graduated with a degree in Geology. While in college, he was a member of the University of Wisconsin Varsity Crew team and was as a member of the ROTC. After graduation, he fulfilled his ROTC requirement by attending flight school, earning his wings and was eventually commissioned an officer for the U.S. Air Force.Mr. Wheeler became a pilot and later a Co-Captain for PanAm Airlines and later for United Airlines. During his time with PanAm, Allen made numerous flights to Viet Nam to deliver and retrieve soldiers and supplies. Allen retired from United Airlines in 1989 having flown over 33,000 hours and earned his real estate salesperson license and had a successful career in commercial real estate. READ MORE >>>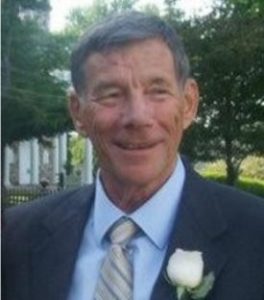 Donald Charles Wagner, age 83, of Danbury, CT formerly of Ridgefield, CT and Miramar Beach, FL, loving husband of Lillian P. (Eakin) Wagner passed away peacefully on April 11, 2016 at home. Don was born October 3, 1932 in Hackensack, NJ to Charles Joseph and Helen Louise (Baumann) Wagner. After graduating from Carlstadt High School, he joined the US Air Force. Don's first commission was in post-war Germany, training former Luftwaffe pilots for the new German Air Force. Upon his return to the United States, Don continued to serve his country by joining the Delaware Air National Guard. In 1963 he was hired by Pan American World Airways as a training captain. READ MORE >>>
Captain Arthur M. Stearn, Honolulu passed away on March 21, 2016. He was born 10/13/1924, Meritorious service, retired 12/31/82. Cause of Death was pancreatic cancer. On the morning of March 10, 2016
Walter Johnson Zuberbuhler II passed away peacefully of natural causes at his apartment at the Fountains of La Cholla in Tucson, Arizona. Walter was 97 years old. He was born January 12, 1919 in New Brighton, PA near Pittsburgh. He was the son of Gerda Johnson and Walter Zuberbuhler I. a flight instructor for Pan Am Airlines. During the war, Walter was delivering aircraft all over the US and Canada. After a promotion to the rank of Major, he was sent to Africa where he managed all flight operations at Karthoum airport. He flew many trans-Atlantic flights in B-24 and B-25 bombers. It is amazing that Walter was flying airplanes for six years, before he even received a driver's license. READ MORE >>>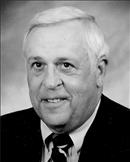 Douglas Leisenring Crowl, 81, of Danville, PA, formerly of Deep River, Connecticut, passed away Tuesday morning, December 8, 2015 at his residence. He was born December 1, 1934 in Danville, PA, the son of the late Sylvester and Charlotte (Leisenring) Crowl. Douglas is survived by his loving wife of 58 years, Janet (Dancey) Crowl whom he married February 2, 1957. Douglas graduated from Ralpho Township High School in 1952 and attended Penn State University. He served his country with the U.S. Air Force as a navigator and pilot rising to the rank of Lieutenant Colonel. Douglas was later employed by Pan American Airways and traveled the world. He was active in church and civic activities throughout his life, serving on the Valley Regional School Board and Board of Finance in Connecticut. READ MORE >>>
John Budd passed away peacefully on Wednesday Jan 20, 2016 in San Andreas at the age of 91. He will be remembered for his love and appreciation of his extended family, his keen intellect, and his strong moral values. At 17, John joined the Navy and supported American WWII efforts by repairing both Naval aircraft and Clipper Flying Boats at Alameda Naval Station in conjunction with his employment with Pan Am. Following the war he continued his employment with Pan Am and studied at Hofstra University, eventually earning a seat in the cockpit as a Flight Engineer. After stints in New York, Seattle and Hong Kong, he eventually landed in Belmont, where he and Barbara raised their family. READ MORE >>>

Roland Siegmund Noack, born April 15, 1929, a resident of Oakdale, CA, passed away on January 21, 2016. Originally from Neustadt, Saxony in Germany, Roland moved to the United States in 1952. Roland reunited with his father's family in Chicago, IL. Roland then enlisted in the United States Air Force and began his career as a pilot. For many years he worked for Pan American Airlines, based out of San Francisco, where he worked until retirement. His favorite places to travel included Hong Kong and Manila. READ MORE >>>
Captain Michael P. Foster passed away on Jan 31, 2016. He was born Jan 10, 1937 in Seattle, Wash. He began his flying career with Hugh's Air West. He was hired by Pan Am and flew out of Los Angeles and New York before transferring to IGS in Berlin, Germany. He is survived by his daughter, Heidi Foster of Los Gatos, Ca., his son, Aaron Foster of Multiteo, Wash. and his brother, Steven Foster of Olympia, Wash.

James Hansi White, born in 1935 of Stuart, Florida passed away on Valentines Day, 2016. He was a Captain with Pan American Airways, and Delta Airlines for over 30 years. He is survived by his wife of 45 years, Laila (Wallner) White, from Gavle, Sweden and daughters Kristina Phillips (Andrew) of Ridgewood, NJ and Stephanie Meyer (John) of Winnetka, IL. READ MORE >>>
Captain Clyde Orr has passed away at his home in Montana. Clyde was born in Anadarko, OK on Dec 22, 1938 and had just turned 77. He started with Pan Am in February on 1966 and upon Pan Am's closing, went to Delta to finish his career. His ashes will be scattered over his property in Montana. He leaves his wife, Gaby (of the Berlin Chief Pilots Office), children and grandchildren.
Elmer V. Talierco "Tal" passed away on Jan. 20, 2016. He flew with Pan Am from 1955 to 1984. Prior to that he was in the Air Force from 1943 to 1954. He loved Pan Am and his time flying.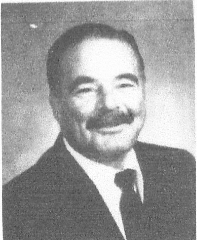 Former FEO
Bob Ingels
passed away on 1/13/2016. He was born May 1928. He was pre-deceased by his wife Barbara (Fitzwater) Ingels, a former Pan Am Purser. Bob was born in Kansas, but was raised and schooled in Pasadena, CA. He served a short stint in the Navy, but later joined and served 4 years in the Air Force. In Oct. 1955, he joined Pan Am and was based in HNL flying B-377's until the introduction of the 707 took him to SFO. He ended his career transferring to United Airlines as an FEO on 747's, and later as a 1
st
officer on the 1011. When he was not pursing his passion, flying – he resided and worked his almond ranch in Turlock, CA. He was a long time member of the Turlock Country Club where he enjoyed playing golf right up to the time of his recent illness.
NAL/PAA Captain Ted A. Neff passed away on Jan. 9, 2016 at the Hospice of the Miami Veterans Hospital in the presence of his family. Cause of Death was Alzheimer's disease.. He was born on Dec 21, 1939. He was a USAF Veteran. Funeral and celebration of life are Jan. 22, 2016 at 1 p.m.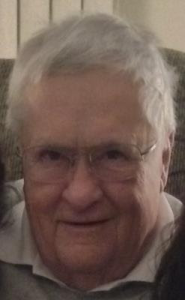 Roger "Doc" Harris passed away on January 2, 2016, after a long battle with cancer. He was surrounded by loving family at his home in Hurricane, Utah. Roger served his country from 1956 to 1964 as a fighter jet pilot in the U.S. Air Force. Upon his separation from the service, he continued his flying career as a pilot for Pan American Airlines for 26 years. Following his retirement from Pan American, he developed and owned a sporting clays business, Hooker Creek Sporting Clays, in Cottonwood, California. READ MORE >>>
Remembering those who passed in 2015…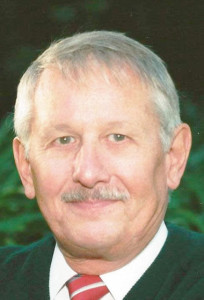 Carl C. Schott, 80, Coronado resident of 59 years, passed away at his home and surrounded by family, on the ninth day of October, 2015. He was born on May 1, 1935. Born in Sandusky, Ohio in 1935, Carl found his calling in life as a pilot for the Navy, flying in and out of North Island in Coronado. He had three tours of duty flying before resigning his commission and joining Pan American World Airways. He thrived as captain flying around the world, combining his love of flying with his passion for travel, for more than 26 years. READ MORE >>>
Robert M Toomey, 83, died March, 25, 2015, at Poudre Valley Hospital, Fort Collins, Colorado. He was born in West Springfield, Massachusetts and attended the state University. He was studying to be an engineer but when the opportunity to join the Air Force Cadet program became available , his longtime ambition to fly, won. Bob retired from the AF reserves as a Major and enjoyed every minute. He flew military aircraft and was then certified in Air Traffic Control. He was assigned to the Canadian border radar site during the cold war and also flew out of Duluth. He worked for the FAA for 6 years, in air traffic control and flight standards. Capt. Bob, was stationed in New York, San Francisco, Auckland New Zealand and Berlin Germany from 1964-1991. Bob loved his job, he loved Pan Am and thought the Pan amers were very special READ MORE >>>
Captain Robert J. Murphy, Oviedo, Fl. passed away in November 2015 at the age of 97. Born in Texarkana, Arkansas, he was a military instructor in Corsicana, Texas before joining PAA where he was based in Brownsville, Guatemela, New York & Miami where he retired as Captain. After retiring he spent many years living on Lake Jessup in Oviedo enjoying boating & orchids.
Capt. Charles E. 'Chuck' Bassett, long time resident of Jensen Beach, FL and Ridgefield, CT passed away on June 27, 2015. He was 100 years old on February 28, 2015. After graduating from Purdue University with a degree in engineering he completed military flight training with the Army Air Corps in San Antonio, Texas. In 1940 Pan American World Airways hired him where he flew for 35 years. READ MORE >>>
Richard H Peeples passed away in March 2015.
John W Bethel passed away in Sept. 2015.
Lennert "Lenny" Thorell passed away on Dec. 9, 2015. He was a legendary personality. Wishing him a speedy non stop flight to the eternal kingdom.
Thomas Dustin Foley passed away on November 26, 2015. Tom was born Nov. 16, 1921 and raised in Omaha, NE. His love of airplanes took off during high school when he began barnstorming around Nebraska. He had an adventuresome 40 year career with Pan American World Airways beginning in 1942. READ MORE >>>
Rudolf "Rudie" William Niemi passed away on Nov. 12, 2015. Born in March 1931, he began his aviation journey by getting his pilot's license, then became a flight instructor and finally joined the commercial airline industry in 1955. His first job landed him in San Francisco flying the Boeing Stratacruiser for Pan American Airways. Just prior to his first job, while at a drive-in restaurant in San Leandro, he met his lovely bride to be, Millie. They married in 1956. After years of flying out of San Francisco, Rudie and Millie had the opportunity to relocate to Guam where he flew SA16's (float planes) in the Trust Territories. READ MORE >>>
Robert "Bob" Lange passed away September 30, 2015 after a brief illness. Bob was born in Milwaukee, WI on August 16, 1938. Bob attended the University of Wisconsin, Madison. He joined the Nav-Cad Program and was commissioned and received his wings in 1962. He was stationed in Barbers Point, Hawaii and was a Veteran of the Vietnam war. Following his service, he pursued a career with Pan Am. He was on the last Pan Am flight out of Sao Paulo. A year later he joined United Airlines and flew with them until 9/11. Bob's hobby was classic cars. He spent many hours in the garage of his home with his son, Dan, restoring and maintaining his 1955 MG-TF and his 2 vintage Porsche coupes. Bob will be remembered as a dedicated family man. He flew world over but for him there was no place like home. He is survived by his wife of 52 years, Kathy, his son Dan, daughter Terry and 4 grandchildren.
J. Ned Corman passed away on May 4, 2008. When both Pan Am and the USMC both offered him regular employment, he opted for the airline. Thirty-five years later, retiring at age 60, he had no regrets. His list of airplanes included the DC4, DC6, DC7, L749 Constellation and B377 Stratocruiser. He made captain in a Boeing 707 during the Vietnam War, and finished his career in the left seat of a Boeing 747. READ MORE >>>
Paul B. Moser flew west on August 15, 2015. He lived in San Rafael, CA.
Bob Barber passed away in 2014. He was a PAA Flight Engineer on the West coast hired in 1941.
Paul Arvid Taipale passed away peacefully at home on Oct. 9, 2015. He became a Pan Am pilot in 1951. Flying in the heyday of the airline industry, Paul relished his travels, enjoying the highlights of cities across the globe from Istanbul to Beirut, from Buenos Aires to Tokyo. He flew out of Pan Am bases on both the East and West Coast of the U.S., as well as Berlin, Germany and, after Pan Am sold its Pacific routes, he flew three years with United Airlines. The airlines gave him the opportunity to expand his worldview and live out a multitude of adventures that made for dinner table tales that were both harrowing and hilarious. READ MORE >>>
Paul Turner Jr. December 30, 1918 –September 25, 2015. Born in Rocky Mount, NC, Paul grew up in Tarboro, NC. After high school, he attended the Citadel before joining the United States Air Force. He flew P-38 photo reconnaissance missions in the India Burma Theater during WWII. He then joined Pan American in 1945, flying for 33 years out of New York, including 2 years based in London. Aviation and Pan Am were the love of his life. He and his wife Ann moved to New Hampshire several years before retirement and then, in 1990, they moved back to North Carolina (Tarboro and then Charlotte), where he lived the remainder of his life. He was a very talented man, which was reflected in his interests such as carpentry, landscaping, his own car repair and health fitness. He is survived by 5 children, 10 grandchildren and 7 great grandchildren with 2 more on the way.
William J. Powers passed away peacefully of natural causes in his home today, surrounded by loved ones. He was one week away from his 90th birthday. A childhood dream of becoming a pilot led Mr. Powers to serve in the United States Navy where he learned aeronautics and navigation. Following his service, he pursued a long and successful career with Pan American Airways, rising to the rank of Captain. Always curious and eager to learn, flying allowed him to travel the world for decades. It also allowed him to live in a number of areas across the country – but he called Fulton Missouri his home for the past ten years. Bill will be remembered as a kind, big-hearted father, a self-made and committed professional, a friend and neighbor. He is survived by his two children – Sabrina and Sean – and by a sister, Lois.
Dick Dawson passed away on July 27th, 2015 in Danville, CA. His wife Sheila and daughter Christine were with him when he passed after a 10 year battle with skin cancer. Dick has a full life traveling the world as a commercial airline pilot; navy and marine veteran; and an amazingly profound and spiritual man.
Captain Robert 'Bob' Kenneth Frank, 79, of Shelter Island died on August 2, 2014.Bob joined Pan Am in 1965 based out of JFK and flew international routes for 26 years. In December 1990, he captained the MAC 6858 to Dhahran, Saudia Arabia for which he later received the Civilian Desert Shield and Desert Storm Medal for outstanding achievement by the Air Force. He is survived by his children and grandchildren. READ MORE >>>
Philip J. Mancuso died Friday – July 24, 2015 where he was residing in Hollywood, FL. He was a Flight Engineer for over 35 years. Surviving him are his wife Lupe, daughters Andrea and Kim(from previous marriage), brother Vincent and many many nephews and nieces.
Richard Otto passed away in June 2017. A celebration of life occurred 17 June at Ohio Veterans Home. Richard Otto born in November 1925 peacefully passed on with his family by his side. He was a lover of aviation, people, and all modes of transportation that brought people closer. He worked at Pan American flying on the 707 & 747 and rising to Captain. He enjoyed working with all of you immensely. You connected the world. He loved it. He passes his love of aviation on to his sons & grandkids. One of his great pleasures recently was watching his Grand-daughter graduate as one American's newest flight attendants. –Ray Otto
Bobby Ray George passed away in the early morning of May 2, surrounded by loved ones. He was 83 years old. He was preceded in death by sons William 'Jack' George and Bruce Johnson.
Bobby was born August 8, 1931 to Essie Virginia Ross and Andrew Jackson George in Bessemer, Alabama. From 1950-1954 Bobby was in the U.S. Air Force where he was a Technical Instructor, Aircraft and Engine Mechanic, Crew Chief, Senior Flight Mechanic, and Flight Engineer.
In 1956, Bobby became a Flight Engineer with Pan American World Airways, New York., aircraft type DC-6 & DC-7.
During his career with Pan American he served as Pilot, Flight Engineer, Check Flight Engineer, and Instructor.
He retired in 1991 having achieved his goal of checking out as a B-747 Captain. READ MORE >>>
Stephen James Mecsery (Jim) son of Stephen and Shirley Mecsery of Cos Cob, passed away on Sunday June 21, 2015 of heart failure at Yale Hospital in New Haven, CT at the age of 68. Born in Greenwich, Jim attended the Greenwich Public Schools and later went on to graduate from Embry-Riddle Aeronautical University in Florida. He began his career in flying at the age of 15 as a U.S. Air mail employee. Jim was a flight instructor for Pan AM and Delta Airlines, and an engineer with Atlas Air flying 747 aircraft. Although his distinguished career as a pilot took him to all corners of the world, it was his home in Cos Cob that made him the happiest. READ MORE >>>
Ralph Moritz Shape was born on Easter Sunday, April 12, 1936 in Seattle, Washington to parents John and Esther Shape. He passed away Sunday, June 21st, 2015. Graduated from Franklin High School and the University of Washington. He worked at Boeing Texas and flight school in the US Air Force. Following eight years of military service, he continued his love of flying with Pan American, flying all over the world for 25 years. That included 7 years in Berlin, Germany witnessing the fall of the wall and the collapse of the Soviet Union. READ MORE >>>
Joseph John Bloyder went to be with the Lord on June 13, 2015. After he graduated from St. Louis University Parks College with an aeronautical engineering degree in 1960, he went directly into the United States Air Force and pilot training. He flew F-102 jets, which he loved, and then, upon leaving the USAF, he flew commercially for Pan American Airlines, was chief test pilot for Falcon Jet Corporation and finished his flying days with Delta Airlines. Joe retired at age 60, after 39 years of living out his passion of being a pilot.
John William Bateman, 95, of Mathews, Virginia passed away on April 24, 2015. John was a native of Baltimore, Maryland, graduating from Johns Hopkins University in 1941 where he also started flying and obtained both his private and commercial licenses. He served in the Pacific theatre during World War II flying PBY's for the Navy and met and married his wife of 70 years, Patricia Albers in California. John continued his aviation career with Pan Am from 1946 until his retirement, as a 747 Captain in 1979. READ MORE>>>
Gerald (Jerry) Duncan died at home on May 25, 2015, in Ketchum, Idaho. He was born in San Francisco, Calif., on March 15, 1943. He had a true passion for flying and earned his pilot's license at age 16. After graduating from the University of California Berkeley, he joined Pan American Airlines, realizing his dream of being a commercial pilot. He traveled the world, living in Berlin for six years. He also had a love for sailing, and in Seattle designed his boat "Hagar," which he raced throughout the Northwest. He became a captain of Boeing 747s for United Airlines, which he flew until his retirement in 2003. READ MORE>>>
John D. "Dan" Longley, Sr., 80, of Ozona, FL passed away peacefully May 25, 2015. He started with Pan American airlines, in 1966. In 1985, he switched to United Airlines, where he became a Captain flying all over the world. READ MORE>>>
Christopher "Kip" Darling Koss was born June 25, 1935 to Richard and Mary Koss of Des Moines, IA. He studied at Philips Exeter Academy where he developed a keen academic mind and a resolute work ethic. He received his Economics degree from Stanford University where he was active in the Alpha Tao Omega fraternity and graduated from the AFROTC before joining the United States Air Force. Perhaps the biggest decision of his life was to pursue a flying career rather than take the reigns at the family owned Koss Construction Company. After his military service, Kip began his 27 year career with Pan American Airlines. By the time of his retirement, he had served as a 747 check pilot, training captain, and manager of flight operations. READ MORE>>>
George H. Bentley, 68, died suddenly, Tuesday, May 19, 2015. He was the beloved husband of Christina (Knowles) Bentley. During his professional career, George worked for Henson Airlines, Ransome Airlines, Pan Am Express, Pan American World Airways, Kuwait Airways and United Airlines. He retired as Captain at United Airlines in March, 2007; his total air time was over 18,000 hours. He was a Navy veteran. READ MORE>>>
Phil Baron lost his courageous, long hard fought battle with cancer on May 20, 2015. He was born in Toledo, Ohio on July 8, 1935 to Mary & Charles Baron. Phil was a hard working young man and put himself through school. He attended the University of Toledo. He entered the Navy in 1955 and became a fighter pilot which he loved tremendously. He left the Navy in 1965 and moved the family from Florida to California to become an airline pilot for Pan American World Airways flying out of San Francisco. READ MORE>>>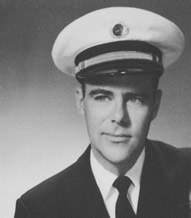 Richard Edgar Marsh, former Pan Am pilot, died on May 4, 2015 in Oakland, succumbing after a long battle with several medical conditions. Dick Marsh spent many years sailing the Pacific with Yuri, Tomi and Kiyo, and resided at times in Hawai'i, Guam, Vietnam and elsewhere.
Roger B. George died peacefully in his Gig Harbor, Washington home on May 13 at the age of 80, after enjoying an extraordinary life complete with many great friends and a loving family. Roger was born Aril 16, 1935 in Summit, New Jersey, and spent his active boyhood fishing, hunting, trapping, and "shagging" balls at Baltusrol Golf Club in his hometown of Springfield, NJ. As his sense of adventure would have it, Roger enlisted in the United States Airforce and qualified as a pilot in 1955, where he delighted in flying-in his words- "anything the military would trust me with" (but he seemed to have a soft spot for the F-102). After ending his military career in 1965, Roger went on to fly for his beloved Pan American Airways until 1985, and finished his career as a 757 Captain with United Airlines, when he reluctantly retired in 1995. READ MORE>>>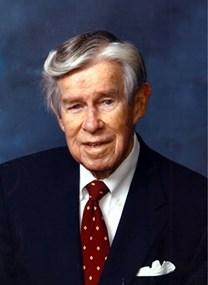 Frank J. Bull, 92, of Atlanta, passed away Thursday, Oct. 9, 2014. Born in Chattanooga, Frank was a founding partner of Bull & Kenney Architects and Bull, Brown & Kilgo, Architects AIA. Survivors include his wife of 65 years, Betty Graham Bull; son Birney Bull and wife Deborah of Savannah; two grandchildren; nieces and nephews. He was preceded in death by his parents, Louis H. Bull, AIA, and Augusta Clausius Bull, and daughter, Lisa. In WW II, Frank was a Navy pilot, flying B-14's. He flew for PanAm before receiving degrees from Georgia Tech in 1948 and 1949. READ MORE>>>
James A. Livers passed away Oct. 21, 2014 at the age of 93. He joined PanAm in 1942 and was in training to fly with Air Ferries. After WWII, he stayed in PanAm, flying a variety of equipment, finally becoming a captain on 747s. He always spoke of this airplane as being wonderful to fly. "He was preceded in death by his dear wife Peggy (a former PanAM secretary) and survived by a younger sister, his two sons, Eric and Peter, 4 Grandchildren (who he helped financially in their graduate educations), and 6 Great Grandchildren. He was a good father, husband, friend and pilot.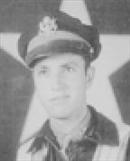 Capt. Fred M. Taylor, 93 of Woodland, passed away April 18. April 18. He was born in South Carolina. During WWII, at the age of 20, Fred enlisted in the Army and attended advanced flying school at Moody Field, GA. He was assigned to pilot a B-17 Flying Fortress with the Eighth Air Force. Stationed at Deenethorpe, England, Fred flew 32 missions from May, 1944 to Aug. 1944, including a bombing mission in support of the amphibious landings on D-Day. He was awarded the Distinguished Flying Cross with two oak-leaf clusters and two battle stars for his service in the Western European theatre. Following his final mission, Fred was assigned to an air base in Oklahoma where he trained pilot recruits. After the war, Fred joined Pan American Airways. His career as a pilot took him to every major city on six continents. During the Vietnam war, when many pilots refused to go, he volunteered to fly government contracted R&R flights for our soldiers, out of Da Nang. After 36 years with Pan Am, he and his wife, Bernice retired in Woodland, to be close to family. READ MORE >>>
Michael Earl Denham was a pilot with Pan American (1965-1986) flying the 707 and the 747 and later United Airlines (1986-1996) flying the 757,767 and finally the 777 as Captain. Prior to his commercial flying, he was in the Navy where he flew F8's. He passed April 13th from lung disease and will be missed by his wife of 57 years, 3 kids and too much family to count.
Jack Barberry died in his home at Eagles Landing in Williamson, GA around 6:00 pm March 27, 2015. This is one of the communities with a private runway surrounded by over-sized lots with space for a residence and a hanger which is what Jack had. He left all his antique (and junk) collection of aircraft parts to a museum named after him, at a nearby small airport, Peach State Airport, GA2.
Ed Perry passed away on February 21st, 2015 in Rancho Santa Fe, CA., at the age of 96. He joined PanAm in 1942 and flew for 37 yrs. Based in Seattle he flew for the Navy out the Aleutian Islands till Pan Am reclaimed the Alaska Div., then went to Florida, where their group was known as Perry's Raiders. Transferred to New York and finished his career in Los Angeles. Moved to San Diego in 1970 and pursued his love of sailing. Everyone loved his stories and he will be sorely missed.
Hud Gillis passed away today 23 March 2015 at the age of 92. He has been living in Florida for the past 10 years. He retired as a 747 Capt in SFO, he had been based in Rio, Miami , and Berlin during his career. His call sign was W6SVQ.
Beloved husband, father, grandfather, brother and friend, Arvel Wayne Haney of Southlake, passed away Tuesday evening, March 10, 2015, at home after a courageous battle with cancer surrounded by his family. He loved his career as a commercial and private pilot. Wayne first soloed at Meacham Field in an Aeronca Champion 7-AC in 1954. He began his professional pilot career with Frontier Chemical Co. in 1956 flying for the companies of Clint Murchison. He was hired by Central Air Lines in 1961 and later by Pan American World Airways in San Francisco, California, in 1964. During his time with Pan Am he began his career as a navigator and advanced to captain on the 747 from 1980 until 1991. READ MORE>>>
Robert (Bob) Somers died peacefully at home on Feb. 24, 2015, surrounded by his loved ones. He was 98. His gentleness and wisdom will be deeply missed by everyone. His family is forever grateful for the way he blazed such a fine trail for all of us to follow. Bob was born in Kansas on the farm his grandfather homesteaded, on July 9, 1916. He was the second of seven children to Charles and Anna Somers, who were wheat farmers. Bob attended Cowley College in Arkansas City, Kansas, then, literally, took to the air. As a young man, he discovered aviation and went on to train pilots and fly clipper ships. Bob was also a glider pilot and taught glider flying during WWII. In 1943, he was hired by Pan American World Airways, his life-long career. READ MORE >>>
Al (Alonso) Fuster passed away peacefully on February 1 at the VNA Hospice House in Vero Beach. After a valiant battle with congestive heart failure over the years, his body finally said I'm tired … I've done it all. Al was born in Medellin, Colombia in 1938. His father, a concert pianist from Spain, had been invited for an extended tour as a Goodwill Music Ambassador. Al's childhood was spent traveling all over South America. His family came to the United States in 1947. He entered the Navy in 1959 to become a pilot. In 1966 he joined Pan American World Airways where the fun began; he flew for 20 years. After an illustrious career there, he joined United Airlines in 1986. He retired in 2003 due to his heart condition. READ MORE>>>
Jerry ( J. J.) Burgess passed away 13 Feb 2015 in Aiken, S.C. he was 75. He flew in both Berlin and JFK.
Audubon Henry Neff, 97, long time resident of Saratoga, California died peacefully at home on January 5th with his children by his side. He was born April 18, 1917 in Weatherford, Oklahoma. Graduated from Southwestern Oklahoma State University, 1941. He got his flight training through the Civilian Pilot Training Program and taught flying at the University of Arkansas. He joined Pan American World Airways in 1943. He married his beautiful wife Marilyn, a PAA stewardess in 1948. Henry transferred to The San Fransisco domicile in 1957. He and Lynn decided to build their home and settle down in Saratoga. Henry retired in 1977, enjoyed the many Clipper Pioneer group functions, their lovely place on Maui, friends and family. READ MORE>>>
Kenneth Baker, 80, of Baldwin, passed away in Sarasota, FL on Sunday, December 14, 2014. Ken worked at several jobs in his younger days but his claim to fame had always been being a pilot. co-pilot and flight engineer for Pan American Airlines. He loved Pan Am, flying and the traveling it provided him. He had been around the world several times and lived in wonderful places throughout his career with Pan Am; Hong Kong, Australia, Guatemala, Hawaii and California, to name just a few. He was proud that a little boy who had grown up on a farm in a small Michigan town could rise to this achievement and make his dreams come true. READ MORE>>>
Robert Owens, age 79, died on August 26th in Metairie, Louisiana. Bob was born on Oct. 15, 1935 in St. Louis Mo. His family moved to Louisiana shortly after his birth. Bob grew up in New Orleans and learned to fly with the Louisiana National Guard flying F102s. He joined Pan Am in Jan 1965 and flew as Capt. on both the L1011 and the B747. He is survived by his wife Susan of Hammond , La and his sons Robert Owens and Richard Owens both of Slidell, La.
Stewart (Stu) Doe passed away 30 Jan 2015 in Leesberg, Florida, he was 96. He had some great stories and will be remembered by all of us.
Capt. Barry Nelson Hewlett passed away on April 18 2014 at his residence. Husband of Sherry Lovingood Hewlett, he was born April 1, 1934 in Jefferson, NY, son of the late Harold and Dorothy Porter Hewlett. He was a U.S. Navy Veteran and a retired commercial airline pilot. Barry was an accomplished tenor and performed with GAMAC and local barbershop groups.
Agnes Ahrens, widow of Capt. Hank Ahrens passed away on Nov. 20 at her home in Flemington, NJ..
Gary F. Thiele, age 76 of Brookfield, passed away on Monday, December 15th surrounded by his family. He was the husband of Hanne Britt (Slaatta) Thiele. Gary was born on July 16, 1938 in Monona, Iowa to the late Francis and Evelyn Thiele. After graduating from Iowa State University in 1960, he entered the U.S. Navy and flew fighters for over 25 years, earning the Distinguished Flying Cross for actions in Vietnam. Following six years of active service in the Navy, Gary transitioned to the airlines for 25 years and corporate flying for another 20.
Captain James E.(Jim) Kowing, 94, passed away last year 2014 after complications from a stroke in July. He started his flying out of Alaska 1942, went through most of the bases and retired out of NYC in 1980. He loved his job. Spent his retired life in Portugal with his wife Birgit, where he will be greatly missed by all.
"Gentle Ben" Killmon made his final flight to the West on 8 January 2015, from LaBelle, Florida USA. He was a native of Norfolk, Virginia and sometime resident of Manteo, North Carolina and West Paducah, Kentucky. A US Navy Korean War-era veteran, Ben flew for Slick Airways and the US Forestry Service before joining Pan American World Airways early in 1966. READ MORE>>>
Morgan Dale "Bud" King, age 94, passed away peacefully in Reno, Nevada on January 11, 2015. He is survived by his loving wife of 48 years, Mary Ann King. Born on February 4, 1920 in Dickens, Iowa to the late Frank and Grace King, Bud was the eldest of three children. After two years at Iowa State Teachers College, Bud joined the Army Air Corps and was commissioned from flight school in August, 1942. During WWII, he flew troop supply along the South Pacific Corridor and was one of the first 'yanks' to enter Tokyo with MacArthur after the bombing of Hiroshima. After the war, he was active in the Air Force Reserves, attaining the rank of Lt. Colonel. Following his military service, Bud joined Pan American World Airways and enjoyed a 33 year long career retiring as a Check Captain in 1980. READ MORE >>>
John Philip Adams, 93, of Fripp Island, SC, died Thursday, December 11, 2014 at Beaufort Memorial Hospital. Mr. Adams was born on August 28, 1921 in rural Akron, Iowa to the late Vinton George Adams and Helen Cobb Spencer Adams. He was raised on the family farm and served in World War II as a Flight Engineer in the Pacific Theater. After the War, John married June Walters of Flushing, NY and they raised their family on Long Island. John enjoyed an esteemed 40 year career as a Flight Engineer with Pan American Airlines. READ MORE>>>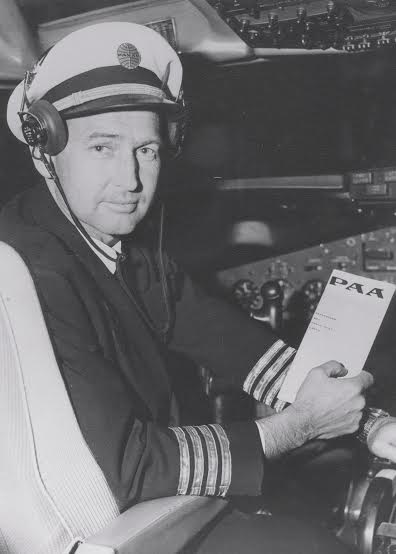 Quentin Adelbert "Q" Pearson passed away on June 14, 2014 in Reno, Nevada at age 96. He grew up in Seattle, WA. During the war he was a tower operator at Boeing Field, and was later employed by Pan-Am flying troops to the Hawaiian Islands and Australia. READ MORE>>>
---
Remembering those who passed in 2014…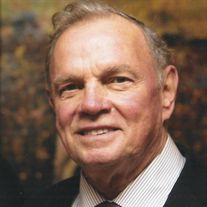 Thomas (Tom) Allen Bennett peacefully died in his home on December 9, 2014. Affectionately known as "Skipper" to his friends, Tom was born on February 19, 1939 in Englewood, NJ to the late Madeline and Edwin K. Bennett. He attended the University of Memphis and graduated from Christian Brothers University, Following graduation, Tom realized a life-long passion for flying as he proudly served as a 29-year veteran pilot in the Air National Guard as a Lieutenant Colonel and enjoyed a 30-year career as an airline pilot in the position of Captain for both Pan Am and United Airlines. The majority of his service was spent in California. READ MORE>>>
Allan H Locher, of Kerrville, TX Flew West on 12/8/2014.
Ron Hay passed away on Oct. 8, 2014 at the age of 89.
Capt. Vince Reilly passed away on Oct. 3, 2014. More to follow.

Long time Eastside resident, Herbert L. Stevenson, passed away October 10, 2014 at age 96, at Overlake Hospital in Redmond, WA, with family and close friends close by as he took his last "flight." Herb was born November 1, 1918 in San Francisco, and raised in Fort Bragg, a small coastal town in northern California where his parents, Kenneth and Ella Stevenson, owned a Ford dealership. He attended Santa Rosa Junior College and the University of Washington studying aeronautical engineering. While attending the UW, he met his wife of 74 years, Jeanne Graham Stevenson. READ MORE>>>
Joseph T. Etherson, 77, long time past resident of Ft. Myers, a retired Pan Am pilot and Air Force Major (retired), took his last flight 21 Sep 2014. He was born in Brooklyn, New York 24 Dec 1936 to Joseph and Mary (Gleason). His dream to become a pilot came true after joining the Air Force Cadet Program and getting his wings. He then went to B-47 training at McConnell AFB in Wichita, KS where he met his future wife, Diane Devins. After leaving the Air Force he flew briefly with Mohawk Airlines and then joined Pan Am, flying w/them next 25 years 707's, 727's and 747's. When asked what he did for a living he would jokingly say, "I drive l8 wheelers". He loved tennis, golf, doing cross word puzzles; an avid reader and loved to play bridge.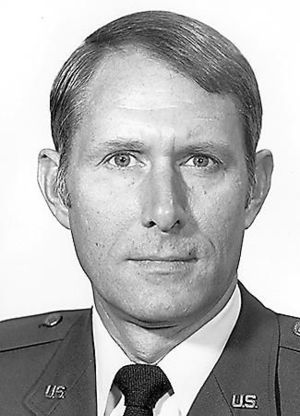 Thomas L. "Tom" Cope, 75, of Bethel, PA and formerly of Manheim, passed away unexpectedly at Thomas Jefferson University Hospital on Saturday, August 9, 2014 after enjoying one final, wonderful family vacation to Bethany Beach, DE. Born in Ephrata, he was the son of the late John F. and A. Irene Groff Cope. Tom was the loving husband of Ruth E. Snyder Cope with whom he celebrated their 54th wedding anniversary on August 6 during the family vacation. MORE>>>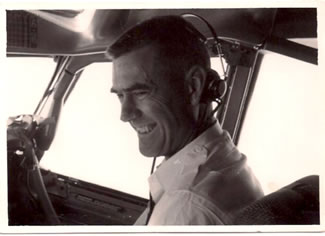 Roy F. Eckert, Oct. 11, 1916 – Aug. 27, 2014. During his 32-year career, Roy flew many piston-engine commercial aircraft, including the Martin M-130 "China Clipper," Douglas DC-3, DC-4, DC-6, DC-7C and Boeing 377 Stratocruiser. When he finally checked out as Captain, it was on the first jet flown by Pan Am, the Boeing 707. MORE>>>
Captain Joe Haselby, PAA/DL pilot, passed away at age 79. He was born/raised in the Ann Arbor, Michigan area. He attended the University of Michigan and was a Navy fighter pilot ( USS Coral Sea , CVA-43 ). He joined Pan American 01-31-1966. He flew the Berlin routes during much of his time with Pan Am, circa 1976 until the merger with Delta in 1991, and he had been living in Berlin these past years.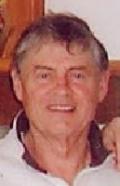 Chester Dale 'Chet' Bailey, age 80 passed away on July 22, 2014. USAF veteran retired PAA/DL pilot Captain was born Nov. 25, 1933. Captain Bailey joined Pan American 01-04-1965 and retired with Delta Air Lines at the mandatory age 60 in 1993, based 031/NYC. Captain Bailey had most recently resided at 266 Pine Needle Lane, Bigfork MT.
Sherman Carr – It is with great sadness that our fabulous host for many a World Wings party has died. He had been battling Prostate cancer for 20 years. He peacefully passed away on July 22, 2014, in his own home after being in hospice. His wife Mary was continuously with him the last days of his life.
Joseph L. Flynn, 96, of Naples, FL passed away peacefully on Thursday, April 3, 2014 at his residence. Formerly of New Canaan and Wilton, CT, he had been a resident of Naples and the Audubon Country Club since 1990. Joseph was born on July 3, 1917 in Bridgeville, PA a son of the late Frank E. and Edna (Lutz) Flynn. Joe was raised in Youngstown, OH. MORE>>> He graduated from Amherst College in Amherst, MA, Class of 1939 and Harvard Business School in Boston, MA, Class of 1941, where he was a member of both schools' flying clubs. Joe's passion was flying; he soloed at the age of 17. Mr. Flynn was hired by Pan American World Airways in 1941 and flew the Boeing 314 "Flying Boat" during WWII. This was at a time when the US Government used PAN AM's B314 to operate the Air Ferries Division which supplemented the air transport activities of both the US Navy and US Army Corps helping ferry war materials and personnel to Africa.
Robert James Condy, 86, of Los Gatos, CA died June 5th, 2014. He passed away peacefully at home in the company of family and close friends. Bob was born in Idaho, served in the Army in Kansas, earned his degree at University of Denver, worked for General Electric in New York, was a Special Agent with the FBI in Oklahoma, and then flew around the world as a pilot for Pan American World Airways for 25 years before retiring. He was an entrepreneur and enjoyed establishing small businesses over the years, which meshed well with his appreciation for meeting new people and exchanging stories. He will be missed by many.
Walter George Viator, 89, passed away on June 3, 2014. Walter was an avid golfer and loved dancing. He spent his younger years sailing and boating. Walter was a Sergeant in the USMC and a Marine Corp fighter pilot in WW II and later a Pilot for Pan Am for 25 years. Walter was a devoted husband and father. He was pre-deceased by his wife, Grace and their son, Bill and Walters's second wife, Jane. He is survived by his son, Walter Viator (Rolena); daughter Stephanie Viator Reece; granddaughters Rachel Lavish Hannan and Summer Viator and grandson Hunter Viator. Celebration of Life Services will begin at 11 AM Saturday, June 21, 2014 at Stanfill Funeral Home followed by inurnment at Woodlawn Park South.
Robert Joseph Durant passed away peacefully in his home on May 21, 2014. In December 2012 he had suffered a stroke, from which he never fully recovered. Bob flew in the Navy until joining Pan Am in 1967, and remained with Pan Am until he transitioned to Delta Airlines when Pan Am ceased operations.MORE>>>
Donald Dee Bond, born on Nov. 9, 1919, left on his final flight in the early hours of Christmas morning, Dec. 25, 2013. He kept his bags packed for this last trip and always said he was ready to take it at any time. While his pre-flight plan had not been made, his unexpted departure weather was calm and peaceful …no storms or turbulence.
Captain Joe Flynn has "flown west" at the age of 97. He was one of the last "boat drivers".
Frank Reeves passed away Feb. 9, 2014 with son Jon and daughter Keri by his side. He was predeceased by his wife Jane, who was a Pan Am stewardess. Frank was born March 7, 1928 in Nashville, TN where his love of airplanes began with controlled models to airline and Navy mechanic, and then 33 years as a Flight Engineer with Pan Am. In retirement, he was an EAA member, worked on building his BD4, and enjoyed being the neighborhood "fix it" guy.
William H. Seeman passed on the event of March 28, 2014. He had an incredible mind until the very end. He died peacefully at home surrounded by his family.
Captain Tom Combellick passed away in March 2014. One of Bob's greatest passions was flying for Pan American Airways.
Bob Arnholt was 91 and passed away just prior to Memorial Day. He has two sons and a daughter. A World War 2 veteran and flew B-24's before joining Pan Am. Read More>>>
Vera Campbell, wife of Captain F.D. "Duke" Campbell, passed away at the age of 94. Vera lived independently in their lovely home on Vashon Island, near Seattle, until March 1st of this year. Duke flew with Pan Am from 1940-1977, then became Treasurer of the Clipper Pioneers. Vera assisted Duke with the Clipper Pioneers Newsletter for many years. Duke passed away in 2002. They are sorely missed by their 6 children (the eldest daughter, Karen, was a PAA flight attendant), their 11 grandchildren, and their 11 great-grandchildren. Vera was admired for her gentle and sweet disposition. Her warmth and welcoming spirit was admired by all. A celebration of Vera's life will be held in their Vashon home on June 28, 1-4pm. All friends are welcome to attend.
Fred Joseph Linari, 92, of Honolulu, a retired Pan American World Airlines captain, died at home on Nov. 1, 2012. He was born in San Francisco on July 21, 1920. He is survived by sons Fred J. Jr. and Steven J., daughter Anne M., six grandchildren and a great-grandchild. Services: 7:30 p.m. Friday at Kapahulu Bible Church, 3224 Kaunaoa Ave.
Robert "Mike" McCoy, age 71 a native of Los Angeles, and a former resident of Fresno for 25 years passed away on April 12, 2012 iin Redwood City where he lived the last three years. READ MORE>>>>
Maurice Proctor, passed away today in Panama City, FL. Captain Proctor was almost 99 years of age and spent the last few days in hospice care. He will be buried in NC next week with his wife Miriam. More to follow.
Bernice Henry Rathmell died Thursday, March 27, 2014, at the amazing age of 96 years. Born May 11, 1917, in Hyde Park, Pa., she was the daughter of the late Thomas and Anna (Shay) Henry and wife of the late John Nicely Rathmell, who preceded her in death on Jan. 15, 2004. worked for Pan American Airline as an instructor on Link Trainers, the flight simulators used to train commercial pilots. After her marriage to John and while he was overseas during World War II, Bernice worked in Ohio at a flight training school for "ferry pilots," training young pilots to ferry planes to various domestic locations. She then returned to New York City, working for United Airlines interviewing and testing applicants including pilots returning from European duty. READ MORE>>>
John Freer, 94, of Eustis, passed away Wednesday, March 12. He was a pilot for Pan American Airlines, and loved flying his entire life. Born in New York, NY, he moved first to Miami, then to Eustis in 1985. He had a true zest for life and lived it to the fullest.
John A. Walker passed away on February 24, 2014 at the age of 92. He flew for Pan Am for 39 years (1942 – 1981) and flew everything from Flying Boats to 747s. He had a notable career as he was Vice-President/Chief Pilot for Flight Standards and was the first pilot trained by Boeing to fly the 747 (Nov. 1969). He was then in charge of training as many flight crews as possible in a short period of time as Pan Am was receiving a large number for the first 747s. Pan Am (using a former SAC air force base in New Mexico) had two 747s flying 24/7 training crews.
Captain Bob Minney, 93-1/2 years, passed away on Jan. 28, 2014 at his home in Mt. Diablo's Curry Canyon, Clayton, CA. Born in Oakland, CA, graduate of U.C. Berkeley, 4 year Navy pilot in World War II, SF Hastings Law, and spent 34 years flying most of Pan Am's routes. Survived by spouse former FAA stewardess Rose Crassan, son Mike, daughter Kerri & 3 grandchildren. No services. Ashes scattered by plane over Pacific Ocean off SF Golden Gate.
Captain Richard T. Brooks passed away unexpectedly on March 9, 2014at the age of 72. He flew for Pan American from 1964 to 1986, and for United from 1986 until retirement.
John G. Bigelow, former IGS chief pilot and Director of Operations, Europe, passed away 15 February, 2014 in Stuart, FL. Bigelow's multi-faceted career included assignments with Pan Am's Technical Assistance programs as chief pilot of the Afghan airline Ariana and Air Zaire, and duty as training captain and Mgr, Flying Training at NYC. On retiring from Pan Am, he served as an instructor pilot with Airbus Industrie in Toulouse, France, and later in Miami.
Robert Paul "Gicker" Gick passed away on Saturday, Feb. 2, 2014 in Warrington, PA.