"Gentle Ben" Killmon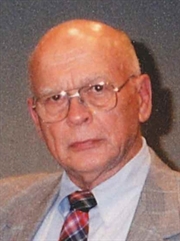 "Gentle Ben" Killmon
made his final flight to the West  on 8 January 2015, from LaBelle, Florida USA.  He was a native of Norfolk, Virginia and sometime resident of Manteo, North Carolina and West Paducah, Kentucky.
A US Navy Korean War-era veteran, Ben flew for Slick Airways and the US Forestry Service before joining Pan American World Airways early in 1966.  He served as Flight Engineer Officer and Master Co-Pilot on Boeing 707, 727, and 747 Jet Clippers on international and 'round-the-world routes in the Atlantic and Latin American Divisions before transferring to United Airlines with the sale of the New York-London route in 1990.
With UAL he was assigned to Boeing 747 and Douglas DC-10 aircraft before retiring from a long flying career in 2000.  Ben was a loving husband, father, and grandfather who extended the hand of friendship and support to all whom he met.
He enjoyed long bicycle rides and many interests including herpetology, paleontology, and native cultures worldwide – and once reluctantly admitted there were a few snakes he should not have handled.  Ben's final battle with prostate cancer was more than courageous and he fought it on his own terms.
Submitted by David "Mac" McLay – PAA MPT, Invol. Ret.