Fred M. Taylor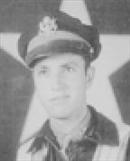 Capt. Fred M. Taylor, 93 of Woodland, passed away April 18. April 18. He was born in South Carolina.
During WWII, at the age of 20, Fred enlisted in the Army and attended advanced flying school at Moody Field, GA. He was assigned to pilot a B-17 Flying Fortress with the Eighth Air Force. Stationed at Deenethorpe, England, Fred flew 32 missions from May, 1944 to Aug. 1944, including a bombing mission in support of the amphibious landings on D-Day. He was awarded the Distinguished Flying Cross with two oak-leaf clusters and two battle stars for his service in the Western European theatre. Following his final mission, Fred was assigned to an air base in Oklahoma where he trained pilot recruits.
After the war, Fred joined Pan American Airways. His career as a pilot took him to every major city on six continents. During the Vietnam war, when many pilots refused to go, he volunteered to fly government contracted R&R flights for our soldiers, out of Da Nang. After 36 years with Pan Am, he and his wife, Bernice retired in Woodland, to be close to family.
Fred came into this world premature, with the attending physician stating, "this child will not live". He did live and go on to be valedictorian of his high school, college graduate, war hero and international pilot.
FLY HIGH, FRED. You were amazing…a true American Hero.
Preceded in death by his wife of 67 years, Bernice; his parents, and nine of his siblings.
Survivors include son, Mike (Sue) of Sunnyvale; daughter, Pat (John) Bull of Capay Valley; four grandchildren; eight great grandchildren and six great great grandhildren; three of his 12 siblings, Ann Mahaffey, David and Robert Taylor, all of South Carolina.
Memorial services are pending.
Burial will be at Sacramento Valley National Cemetery, 5810 Midway Road, Dixon.
Published in Daily Democrat on Apr. 24, 2015 – See more at: http://www.legacy.com/obituaries/dailydemocrat/obituary.aspx?n=fred-m-taylor&pid=174708437#sthash.u1FEmOs8.dpuf