Donald Charles Wagner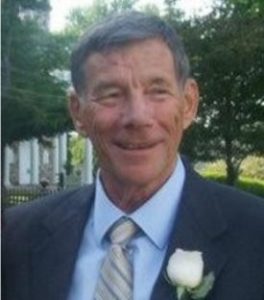 October 3, 1932 – April 11, 2016
Donald Charles Wagner, age 83, of Danbury, CT formerly of Ridgefield, CT and Miramar Beach, FL, loving husband of Lillian P. (Eakin) Wagner passed away peacefully on April 11, 2016 at home. Don was born October 3, 1932 in Hackensack, NJ to Charles Joseph and Helen Louise (Baumann) Wagner.
After graduating from Carlstadt High School, he joined the US Air Force. Don's first commission was in post-war Germany, training former Luftwaffe pilots for the new German Air Force. Upon his return to the United States, Don continued to serve his country by joining the Delaware Air National Guard. In 1963 he was hired by Pan American World Airways as a training captain.
After retiring in 1992, he devoted his time to his many hobbies, including woodworking, carving, and boat building. Don donated countless rocking horses and wooden toys to Ronald McDonald Houses throughout the country. He was a proud member of The Guild of Rocking Horse Makers of York, England. When they weren't spending time with their grandkids, Don and Lil enjoyed traveling around the world. There were very few countries Don had not visited. Don will be remembered by all who had the privilege of knowing him for his generous spirit, unabashed devotion to his family, and jovial sense of humor.
In addition to his wife of 61 years, he is survived by his three daughters, Karen Conroy and her husband Michael of Redding; Donna Barber of
Ridgefield; and Felicia Wojeck and her husband Tom of St. Petersburg, FL; 4 grandchildren, Kathryn Cafazzo and her husband Devon of Marlborough, CT; Matthew Barber and his wife Kaitlin of John's Island, SC; Sarah Van Wattum and her husband James of Bethel, CT; and Hannah Barber and partner William Tomasello of Ridgefield, CT; and great-grandson James Michael Van Wattum; his sister Nancy Barrett of Kennebunck, ME and dear cousins, Peter Jeffrey, Patricia Zehner, Cindy Michaelson and James Nugent Jr. He is preceded in death by his parents and son-in-law, Michael Barber. Don's family would like to thank Blessed and Muna for their love and care. Memorial Service will be at 2:00 pm at the Redding First Congregational Church on Thursday, April 14, 2016. Reception will follow in the Fellowship Hall. Arrangements have been entrusted to the Bouton Funeral Home 31 W Church Street Georgetown CT 06829. In lieu of flowers, the family asks for donations made in Don's honor to the Ronald McDonald House or Smile Train.