David Jackson Avery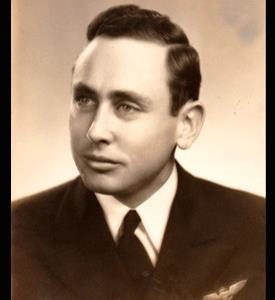 David Jackson Avery, CDR USN (Ret.) 95, a longtime resident of Rohnert Park, passed away peacefully after an extended illness on July 7, 2016.
Born and raised on a farm in Glenwood, Georgia to Hansel Avery and Etta Mae Davis Avery, he was the youngest of four sons.
He joined the Navy in the spring of 1941 to become a pilot. His naval career included serving in World War II as a pilot flying float planes from Alameda to the Philippines and back. David rose to the rank of commander, and then continued with reserve duty after the war. He culminated his aviation career working for Pan American Airways for many years, retiring as a captain. He was a member of the Pan American Historical Society, a 32nd degree Freemason, and a member of the Military Officers Association of America.
He was preceded in death by his first wife, Neva Avery, and second wife, Frances E. Avery. He is survived by David Avery, Paul Avery (Doreen), David Grundman (Patricia), James Grundman (Dinh), Michelle Comerford (Barry), and Pamela Starr (Cecil), and numerous grandchildren and great-grandchildren.
A service will be held at St. Elizabeth Seton Church in Rohnert Park on July 16, 2016 at 3:00 p.m. A private interment will be at the Sacramento Valley National Cemetery for veterans in Dixon, California. Memorial contributions may be made to Primrose of Santa Rosa, 2080 Guerneville Road, Santa Rosa, CA 95403.
Published Online in the Press Democrat from July 16 to July 19, 2016