Carl C. Schott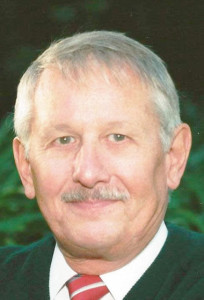 Carl C. Schott, 80, Coronado resident of 59 years, passed away at his home and surrounded by family, on the ninth day of October, 2015. He was born on May 1, 1935. He is survived by his bride of 39 years, Christine Schott, children in order of age: Laurie Nelson, Stephen Schott, Audrey Southwick, Claudine Beron, and Caroline Gill, along with three granddaughters and eleven grandsons. He is also survived by his sister, Carol Watson in Florida. Carl was preceded in death by his parents, Carl M. and Helen L. Schott, his granddaughter, Jessica Allred. Also mourning his loss are his two Irish setters, cocker spaniel, and two Himalayan cats.
Born in Sandusky, Ohio in 1935, Carl found his calling in life as a pilot for the Navy, flying in and out of North Island in Coronado. He had three tours of duty flying before resigning his commission and joining Pan American World Airways. He thrived as captain flying around the world, combining his love of flying with his passion for travel, for more than 26 years.
Carl sang in both church and in boys' choirs in high school. While he attended Purdue University in West Lafayette, In, he became a member of Purdue's Glee Club, and then went on during his service to become the Director of the Naval Command choir. Carl a 2nd tenor, and an accomplished pianist had the most beautiful voice. His love of music was evident throughout his life.
Carl would say he had three loves of his life… Christine, adventure (flying diving and sailing), and his Irish Setters!
We were honored to have had Carl among us, and he is remembered by his friends and family.
A celebration of life will be held at the Coronado Yacht Club, 1631 Strand Way, on Jan. 9 2016 from 3 to 7 p.m. In lieu of flowers, please donate to a charity of your choice.