Arvel Wayne Haney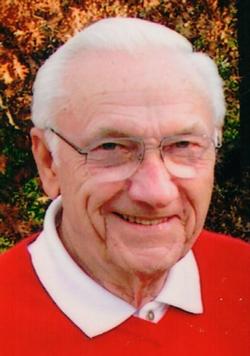 Beloved husband, father, grandfather, brother and friend, Arvel Wayne Haney of Southlake, passed away Tuesday evening, March 10, 2015, at home after a courageous battle with cancer surrounded by his family.
Funeral services will be held at 11 a.m. Saturday at Legacy Church of Christ, 8801 Mid Cities Blvd. 76182. Interment will be at 2 p.m. in Pope Cemetery, 1606 County Road 4757 (Pope Road), Boyd, 76023. Visitation will be from 6 to 8 p.m. Friday at Biggers Funeral Home.
Donations may be made to Christ's Haven for Children, 4200 Keller Haslet Road, Keller, Texas, 76244. Wayne and June Haney are longtime supporters of the children's home and spent many hours coordinating food drives, managing the food pantry, assisting with the annual open house and many other activities for the children and families that live within the homes at Christ's Haven. Donations may also be made to BANDS (Body And Soul Ministries), 3704 Greenbrier Ct., Colleyville, Texas, 76034-8672.
Wayne was known for his deep and abiding Christian faith, devoted love of his wife and family, a faithful friend and a generous supporter of the church and family. He was born October 17, 1936, in Fort Worth to Arvel and Mildred Haney. Wayne and June Haney were married May 30, 1956. Throughout his life he lived in Azle, Wichita Kansas, Farmers Branch, San Mateo and Sunnyvale California, and Southlake.
He loved his career as a commercial and private pilot. Wayne first soloed at Meacham Field in an Aeronca Champion 7-AC in 1954. He began his professional pilot career with Frontier Chemical Co. in 1956 flying for the companies of Clint Murchison. He was hired by Central Air Lines in 1961 and later by Pan American World Airways in San Francisco, California, in 1964. During his time with Pan Am he began his career as a navigator and advanced to captain on the 747 from 1980 until 1991. He served as a check captain on the 747 when he was stationed in New York. He also served as an ALPA Union representative in San Francisco on the 707. He finished his career with Delta Airlines in 1996. Wayne enjoyed his family, church, golf, tennis, travel, time at the lake and his many friends.
He is survived by his wife, Mrs. June Haney; his children, Jere Haney, Nancy Haney and Mark Haney; his grandchildren, Zoe Haney and Joshua Haney; his siblings, Alice Waggoner, Jim Bob Haney and Lynn Haney; his beloved nieces and nephews; and many dear friends.