2016 Obituaries
Remembering those who passed in 2016…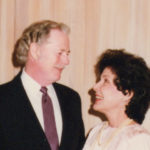 Paul Mathews, age 91, loving husband of Vanita Mathews died peacefully on Thursday, December 29, 2016 at Mirabella in Portland, Oregon. Paul was born on August 27, 1925 in Boise, Idaho to the late Bertha Scheidler Taylor and Paul Mathews, Sr. Growing up, he spent time in Boise, Seattle and Anchorage. He graduated from Cleveland High in Seattle and earned a degree from Boise State University. His greatest loves were his family, flying airplanes and photography. Paul proudly served in the US Air Force flying P-51 Mustangs and P-38 Lightnings. He later served in the Boise National Guard. He was a pilot for Pan American Airlines for over 30 years. He flew all over the world for Pan Am, served as Chief Pilot of Pan Am's Seattle Base and was a check pilot for the FAA. Paul was also the owner/artist of Paul Mathews Photography serving commercial clients in Western Washington. READ MORE >>>
Woodrow l. Lawson, "Woody" as we all knew him passed away in Miami, Fl. Nov. 2016, prior to Thanksgiving, and just prior to his 99 th birthday. He had a great life and all of the Pan Am pilots loved flying with him.

Albert Edward "Ed" Roberts, 90, passed away on December 9, 2016 on Naples, FL. A veteran of the U.S. Air Force, Ed was born on January 9, 1926 in St. Augustine, FL. A Florida native, he was known to his friends as "Ole Man Roberts." Ed was a flight engineer for Pan American Airlines for 44 years. He lived an incredible life and was blessed with many friends all over the world. He was an original member of the Airboat Association of Florida, as well as an avid hunter and sportsman. In his spare time he built airboat engines "for fun." He had as many life stories as he had friends, was extremely generous, and was always there to help anyone in need. READ MORE >>>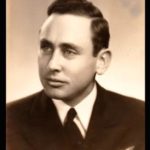 David Jackson Avery, CDR USN (Ret.) 95, a longtime resident of Rohnert Park, passed away peacefully after an extended illness on July 7, 2016. Born and raised on a farm in Glenwood, Georgia to Hansel Avery and Etta Mae Davis Avery, he was the youngest of four sons. He joined the Navy in the spring of 1941 to become a pilot. His naval career included serving in World War II as a pilot flying float planes from Alameda to the Philippines and back. David rose to the rank of commander, and then continued with reserve duty after the war. He culminated his aviation career working for Pan American Airways for many years, retiring as a captain. He was a member of the Pan American Historical Society, a 32nd degree Freemason, and a member of the Military Officers Association of America. READ MORE >>>
Robert Birney Crane of Darien, CT crossed the bar on Wednesday November 30th, 2016. Born to Albert Eli Crane and Florence Luray Overton Crane on February the 8th 1920 in Plainfield, N.J. , Bob thoroughly enjoyed life for over 96 years. After college Bob turned one of his passions into a career as an airline pilot with Pan American World Airways. Bob remained with Pan Am until his retirement in 1980 except for a period during World War II when Pan American became part of the Army's Air Transport Command. Bob was a senior Captain and Check pilot for Pan Am and as such was often called upon to transport dignitaries and celebrities such as President Sukarno of Indonesia, Mohammad Reza Pahlavi the Shah of Iran, the Rolling Stones, the Beatles and many others. He was also called upon for the evacuation of Saigon at the end of the Viet Nam conflict where he made multiple flights from Saigon to Guam with planeloads of evacuees. READ MORE >>>
James A. McNally passed away peacefully surrounded by his family at age 84 on October 2, 2016. After 11 years of serving as a Navy pilot he joined Pan American World Airways. Jim is survived by his adoring wife of 48 years Dorothy, his daughters Cindy Mauri (Phil), Christy Camerino (Ernie), Cathy Lidsky, and predeceased by daughter Kelly. He is also survived by 9 grandchildren and 8 great grandchildren and his loving brother Lowell (Billie) of Texas. Predeceased by parents Howard and Pearl and sister Patricia Ritchlin. Mass October 10,2016 at 1100 at Our Lady Queen of Martyrs Catholic Church with Military honors to follow. Burial will be Tuesday at South Florida National Cemetery. In lieu of flowers the family would appreciate Mass offerings.
Robert "Bobby" Lang, 707/747 Captain, passed away peacefully at his home in Bluffton, SC on July 20th, 2016 surrounded by his wife of over 60 Years Annie and his 5 children. Bobby was also the proud grandfather of 7 grandchildren and 2 great grand children. He loved Pam Am and the people he worked with for over 26 years. He was laid to rest on his 90th Birthday.
Robert Hill Farrington died Oct. 24, 2016, at his home in Center Harbor. He was born Nov. 5, 1929, in Redlands, California, the son of Eugenia and Wilbur Ernest Farrington. He was a graduate of Pomona College, and served in the Navy as a fighter pilot, reaching the rank of commander, and flew DC-3s in Antarctica for scientific research. READ MORE >>>
Larry Pendlebury, Pan Am Pilot and long time friend passed away last Saturday October 8th, 2016. Inez, Larry's wife of 74 years had passed away just the previous day. Larry would have been 98 on his next birthday. His flying career dated back to the flying boats during World War II. Services are planned in early November.
Bill Frisbie passed away on September 26, 2016. As a Pan Am captain, he flew the presidential press corp 747s. Bill was a long time pilot with Pan American Airlines, he was affiliated with the Pan Am Presidential Charter program, and an acting chief pilot in San Francisco for many years. There will be a flyby and other ceremonies at the Grass Valley, CA airport on Oct. 22nd and a memorial service on Oct. 23rd. READ MORE >>>
Loren M Hicks passed away July 1, 2012. He worked proudly for Pan American World Airways and Delta Airlines for 33 years before retiring in 1999. He lived everyday to the fullest and always enjoyed the time he spent with his family and friends. READ MORE >>>
Michael Peter Kaufmann, Sr., better known as Mike, will be remembered for his lifelong love of aviation and his goofy sense of humor. He passed away on August 28, 2016. He was born in Philadelphia on May 19, 1936, grew up in Haddonfield, NJ, and attended Lehigh University in Pennsylvania before joining the Navy. After leaving the military, he flew for Pan Am and United Airlines. Before moving to Capitola 23 years ago where he met his wife, Susan Ginsburg Kaufmann, Mike lived in Saratoga, Calif., until the death of his first wife, Nancy. His other passions included Mini Cooper cars, airshows, Gayles Bakery, the San Francisco 49ers and Giants, and every computer from Apple – from the Apple II through the entire line of MacIntoshes. Mike also loved traveling and exploring new places, where he frequently made new friends with his quick wit and ability to always make others laugh. His survivors include three children: Christine Leffler, Palo Alto; Mike Kaufmann Jr., Illinois; & Patrick Kaufmann, Colorado. His survivors also include seven grandchildren. His brother, Charles Kaufmann Jr. preceded him in death. A memorial service & reception: Friday, Sept. 16th, Aptos Grange, 12PM. In lieu of flowers, please bring a cold dish to share at the reception.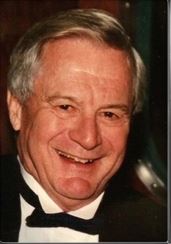 Bill Smith passed away Friday, 19 Aug 2016. In 1966, Bill was hired as a pilot by Pan American World Airways. He traveled the globe for 28 years, retiring as a "Clipper Captain". Following Pan Am, he worked for United Airlines for 10 years until 2001. READ MORE >>>
747 Captain Ed Stegmann, flew West on August 4, 2016. Captain Stegmann was a pilot for Pan Am from 1965-1986 and then for United from 1986-1996. READ MORE>>>
Carl Allen Holder Jr., born May 7, 1934, passed away on July 30, 2016. Carl attended Oklahoma State University where he was in the Air Force ROTC program. Upon Graduation, Carl was commissioned as a Captain in the United States Air Force. He then joined Pan American World Airways as a flight engineer. He moved with Jacque to Berlin, Germany and flew Captain on the 727. After five years, he and Jacque returned to Pleasanton, California where He flew DC-10s for United Airlines. He was a man of deep faith and served His God, family and community well. He is survived by his wife, three daughters, three sons-in-laws and seven grandchildren.
Arthur M. Stearn passed away on March 21, 2016.
Bill McKillop passed away at home the morning of August 1, 2016, after a long good fight. He has been living in the Lady Lake area and there will be a celebration of life.
Zeb Blanton passed away July 29, 2016. He was one of our Pan Am schedulers in Miami. Visitation will be held at Van Orsdel, 11220 No Kendall Drive, Miami, Sat. Aug 6 from 4:30 to 6:00pm
Steve McDonell passed away on June 27, 2016.
Ed Morton passed away on June 30, 2016.
Earle Knowles, age 92, of Sylva, NC, deceased January 12, 2016, will be held at 10:00 AM on July 1, 2016 at the chapel of the Elmlawn Cemetery, Kenmore, NY. Interment in Acacia Park Cemetery at 1:30 PM. Harford was preceded in death by his parents, John and Gertrude Knowles; wife, Audrey Knowles; daughter, Karen Knowles; brothers, Bryant, James, Robert, and Ronald Knowles. A sister, Shirley Picard, died March 23, 2016. Father to Kathy Mechling, Brad Knowles, Craig Knowles; grandfather to Kim Reneau, Jared and Ethan Mechling, Jamie Knowles; great-grandfather to Caitlin Reneau, Matthew Diaz, Carmen Martinez, Viola and Evan Mechling; and brother to Jack Knowles and Harriet Wilson. Harford was a WWII naval veteran, master mason for 50 years and worked as a flight engineer for Eastern, National, and Pan American Airlines.
Larry Jim Welch passed away on Sunday, May 29, 2016 at his home in Clark Fork, Idaho. Memorial services will be held at 4:00 pm on Thursday, June 23, 2016 at Cabinet Mountain Calvary Chapel in Clark Fork. Larry was born on December 12, 1935 in Kearney, Nebraska to Gaylord and Lona Welch. He grew up and attended schools in Wyoming and Idaho, graduating from Clark Fork High School in 1953. Larry joined the Navy R.O.T.C. at the University of Idaho, where he earned his Bachelor's Degree in Biology. After active duty in the Navy, he returned to U of I to earn a Master's Degree in Bacteriology. In the Navy, after pilot training, he flew the A-4 and then helicopters off the USS Bennington. He was honorably discharged as a Navy Lieutenant Commander. On his way to becoming a research scientist, Larry changed career paths to become a pilot for Pan American World Airways. On November 6, 1988 he married Connie (Colleen) Cody in Everett, WA. They had the opportunity to live in many places including Germany when the Berlin Wall came down. He retired from Delta Airlines in 1997, while living in Colbert, WA. In 2006, he moved back to Clark Fork. READ MORE >>>

Lawrence H. Vanderberg, of Massapequa, Long Island, died Thursday, May 19, 2016, at the age of 96 years.
He was born in Kalamazoo, Michigan, in 1920, where he lived until joining Pan American Airways as a pilot in 1942 (retired 1980 after 35 years as captain.He then moved to Massapequa, New York, in 1951; and resided at the time of his death at Sunrise Senior Living in Babylon, New York. READ MORE >>>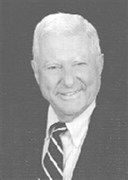 Lester Les McDevitt, age 87, passed away on Friday May 27, 2016 in Ponte Vedra Beach, FL. Les was survived by his beloved wife of 62 years, Mary; three children, Katherine, William, Todd (Susanne); and three grandchildren, Anna, Meredith, and Jacob McDevitt. Les enjoyed a meaningful career starting in 1948 when he joined the US Forest Service as a Pacific Northwest Smokejumper. He enlisted in the US Navy and served five years active duty as a carrier fighter pilot on the USS Midway. He was a Navy Reservist for fifteen years, and retired as a Commander. Following active duty, he was a commercial pilot for Pan American World Airways where he captained 747 jumbo jets for 33 years. READ MORE >>>

Allen Burton Wheeler passed away peacefully on April 2, 2016, in Santa Barbara, CA. at the age of 84, after a prolonged illness and is now in the hands of God. In 1966, Allen was hired by Pan American Worls Airways as a Flight Engineer on the Boeing 707 and encountered enemy small arms fire while airlifting Vietnam troops from Da Nang airfield with bullet holes in the aircraft. Allen's interesting life can be read here: READ MORE >>>
CAPT. JACK BARNWELL U.S. Air Force, Retired Captain Jack D. Barnwell passed away April 12, 2016. Jack was born June 12, 1932, in Amarillo, Texas, to Morris and Joy Barnwell. Jack had a love of flying and a zest for life. He served in the U.S. Air Force from 1954-1966, and flew For Pan American Airlines from 1966-1991. Jack was active in Quiet Birdmen, Masons, Shriners, VFW, Daedalions, American Legion, Elks, Scottish Rites and the Las Vegas Executive Lions Club. READ MORE >>>
Donald "Don" Guettler passed away on April 12, 2016. He was born to Philip and Marie Guettler on April 17, 1932 in Cologne, MN. He attended St Bernard's Catholic Elementary School in Cologne, MN, St John's Prep School in Collegeville, MN and the University of St Thomas in St Paul, MN. Don was commissioned as a Navy ensign and received his Navy wings as an aviator in 1954. He served 6 years on active duty and another 14 years in the Navy Reserves. Don's civilian aviation career began with North Central Airlines, followed by Pan American World Airlines, and concluded with United Airlines until his retirement in 1992. READ MORE >>>
Joseph O. Hazelwood "J.O."died peacefully in Pleasant Hill Ca. on 13 April 2016. He was born in Silverwood Indiana in 1921. He was an undergraduate at Purdue University at the time of the attack on Pearl Harbor and the onset of WWII. Shortly thereafter he applied for and was accepted in the US Navy's Officer's Candidate program and Pilot's training program. Upon graduation he was offered and accepted a commission in the United States Marine Corps and served on active duty with the Marines until the conclusion of World War II, primarily in the South Pacific Theater of Operations, flying both torpedo/bomber/fighter and fighter aircraft. At the conclusion of the War he joined Pan American in Miami, and subsequently transferred to the New York Base in 1954. READ MORE >>>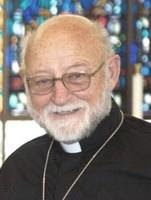 Donald Joseph Rees was fond of saying that much of his life was run by following a check list, whether that was a structured check list or one that he felt the Lord was asking him to abide by. Following the check lists set by life, he survived and thrived. The Lord's check list included timely miracles. He was born on April 10, 1925, a healthy baby, to Susan and Joseph Rees. Susan was 45: miracle one. Check. …As a pilot and flight engineer for Pan Am, Don's Itinerary included calling on four continents, flying to Sidney, to Hong Kong, to New Delhi, to Johannesburg to London to Rio and to every city of any nation where Pan Am flew. He would joke that he was not a name dropper; he was a "place" dropper. His experiences were many and varied, meeting and greeting notables to the cockpit in safer times; but the most memorable was when he delivered a baby (whom the mother named Donaldo) on a flight from Puerto Rico to Miami. READ MORE >>>

Allen Wheeler passed away on April 2, 2016 after bravely battling a long illness. He was born and raised in Hillsboro, Wisconsin where he attended High School. Allen attended the University of Wisconsin – Madison on an academic scholarship and graduated with a degree in Geology. While in college, he was a member of the University of Wisconsin Varsity Crew team and was as a member of the ROTC. After graduation, he fulfilled his ROTC requirement by attending flight school, earning his wings and was eventually commissioned an officer for the U.S. Air Force.Mr. Wheeler became a pilot and later a Co-Captain for PanAm Airlines and later for United Airlines. During his time with PanAm, Allen made numerous flights to Viet Nam to deliver and retrieve soldiers and supplies. Allen retired from United Airlines in 1989 having flown over 33,000 hours and earned his real estate salesperson license and had a successful career in commercial real estate. READ MORE >>>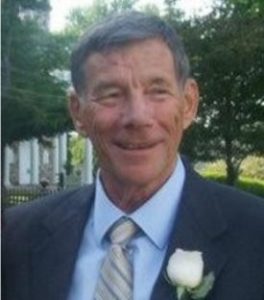 Donald Charles Wagner, age 83, of Danbury, CT formerly of Ridgefield, CT and Miramar Beach, FL, loving husband of Lillian P. (Eakin) Wagner passed away peacefully on April 11, 2016 at home. Don was born October 3, 1932 in Hackensack, NJ to Charles Joseph and Helen Louise (Baumann) Wagner. After graduating from Carlstadt High School, he joined the US Air Force. Don's first commission was in post-war Germany, training former Luftwaffe pilots for the new German Air Force. Upon his return to the United States, Don continued to serve his country by joining the Delaware Air National Guard. In 1963 he was hired by Pan American World Airways as a training captain. READ MORE >>>
Captain Arthur M. Stearn, Honolulu passed away on March 21, 2016. He was born 10/13/1924, Meritorious service, retired 12/31/82. Cause of Death was pancreatic cancer. On the morning of March 10, 2016
Walter Johnson Zuberbuhler II passed away peacefully of natural causes at his apartment at the Fountains of La Cholla in Tucson, Arizona. Walter was 97 years old. He was born January 12, 1919 in New Brighton, PA near Pittsburgh. He was the son of Gerda Johnson and Walter Zuberbuhler I. a flight instructor for Pan Am Airlines. During the war, Walter was delivering aircraft all over the US and Canada. After a promotion to the rank of Major, he was sent to Africa where he managed all flight operations at Karthoum airport. He flew many trans-Atlantic flights in B-24 and B-25 bombers. It is amazing that Walter was flying airplanes for six years, before he even received a driver's license. READ MORE >>>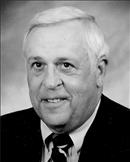 Douglas Leisenring Crowl, 81, of Danville, PA, formerly of Deep River, Connecticut, passed away Tuesday morning, December 8, 2015 at his residence. He was born December 1, 1934 in Danville, PA, the son of the late Sylvester and Charlotte (Leisenring) Crowl. Douglas is survived by his loving wife of 58 years, Janet (Dancey) Crowl whom he married February 2, 1957. Douglas graduated from Ralpho Township High School in 1952 and attended Penn State University. He served his country with the U.S. Air Force as a navigator and pilot rising to the rank of Lieutenant Colonel. Douglas was later employed by Pan American Airways and traveled the world. He was active in church and civic activities throughout his life, serving on the Valley Regional School Board and Board of Finance in Connecticut. READ MORE >>>
John Budd passed away peacefully on Wednesday Jan 20, 2016 in San Andreas at the age of 91. He will be remembered for his love and appreciation of his extended family, his keen intellect, and his strong moral values. At 17, John joined the Navy and supported American WWII efforts by repairing both Naval aircraft and Clipper Flying Boats at Alameda Naval Station in conjunction with his employment with Pan Am. Following the war he continued his employment with Pan Am and studied at Hofstra University, eventually earning a seat in the cockpit as a Flight Engineer. After stints in New York, Seattle and Hong Kong, he eventually landed in Belmont, where he and Barbara raised their family. READ MORE >>>

Roland Siegmund Noack, born April 15, 1929, a resident of Oakdale, CA, passed away on January 21, 2016. Originally from Neustadt, Saxony in Germany, Roland moved to the United States in 1952. Roland reunited with his father's family in Chicago, IL. Roland then enlisted in the United States Air Force and began his career as a pilot. For many years he worked for Pan American Airlines, based out of San Francisco, where he worked until retirement. His favorite places to travel included Hong Kong and Manila. READ MORE >>>
Captain Michael P. Foster passed away on Jan 31, 2016. He was born Jan 10, 1937 in Seattle, Wash. He began his flying career with Hugh's Air West. He was hired by Pan Am and flew out of Los Angeles and New York before transferring to IGS in Berlin, Germany. He is survived by his daughter, Heidi Foster of Los Gatos, Ca., his son, Aaron Foster of Multiteo, Wash. and his brother, Steven Foster of Olympia, Wash.

James Hansi White, born in 1935 of Stuart, Florida passed away on Valentines Day, 2016. He was a Captain with Pan American Airways, and Delta Airlines for over 30 years. He is survived by his wife of 45 years, Laila (Wallner) White, from Gavle, Sweden and daughters Kristina Phillips (Andrew) of Ridgewood, NJ and Stephanie Meyer (John) of Winnetka, IL. READ MORE >>>
Captain Clyde Orr has passed away at his home in Montana. Clyde was born in Anadarko, OK on Dec 22, 1938 and had just turned 77. He started with Pan Am in February on 1966 and upon Pan Am's closing, went to Delta to finish his career. His ashes will be scattered over his property in Montana. He leaves his wife, Gaby (of the Berlin Chief Pilots Office), children and grandchildren.
Elmer V. Talierco "Tal" passed away on Jan. 20, 2016. He flew with Pan Am from 1955 to 1984. Prior to that he was in the Air Force from 1943 to 1954. He loved Pan Am and his time flying.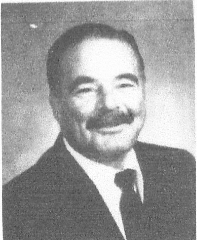 Former FEO
Bob Ingels
passed away on 1/13/2016. He was born May 1928. He was pre-deceased by his wife Barbara (Fitzwater) Ingels, a former Pan Am Purser. Bob was born in Kansas, but was raised and schooled in Pasadena, CA. He served a short stint in the Navy, but later joined and served 4 years in the Air Force. In Oct. 1955, he joined Pan Am and was based in HNL flying B-377's until the introduction of the 707 took him to SFO. He ended his career transferring to United Airlines as an FEO on 747's, and later as a 1
st
officer on the 1011. When he was not pursing his passion, flying – he resided and worked his almond ranch in Turlock, CA. He was a long time member of the Turlock Country Club where he enjoyed playing golf right up to the time of his recent illness.
NAL/PAA Captain Ted A. Neff passed away on Jan. 9, 2016 at the Hospice of the Miami Veterans Hospital in the presence of his family. Cause of Death was Alzheimer's disease.. He was born on Dec 21, 1939. He was a USAF Veteran. Funeral and celebration of life are Jan. 22, 2016 at 1 p.m.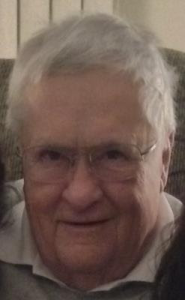 Roger "Doc" Harris passed away on January 2, 2016, after a long battle with cancer. He was surrounded by loving family at his home in Hurricane, Utah. Roger served his country from 1956 to 1964 as a fighter jet pilot in the U.S. Air Force. Upon his separation from the service, he continued his flying career as a pilot for Pan American Airlines for 26 years. Following his retirement from Pan American, he developed and owned a sporting clays business, Hooker Creek Sporting Clays, in Cottonwood, California. READ MORE >>>