2015 Obituaries
Remembering those who passed in 2015…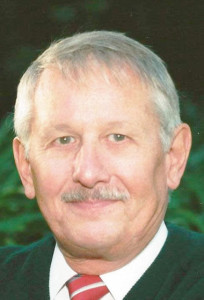 Carl C. Schott, 80, Coronado resident of 59 years, passed away at his home and surrounded by family, on the ninth day of October, 2015. He was born on May 1, 1935. Born in Sandusky, Ohio in 1935, Carl found his calling in life as a pilot for the Navy, flying in and out of North Island in Coronado. He had three tours of duty flying before resigning his commission and joining Pan American World Airways. He thrived as captain flying around the world, combining his love of flying with his passion for travel, for more than 26 years. READ MORE >>>
Robert M Toomey, 83, died March, 25, 2015, at Poudre Valley Hospital, Fort Collins, Colorado. He was born in West Springfield, Massachusetts and attended the state University. He was studying to be an engineer but when the opportunity to join the Air Force Cadet program became available , his longtime ambition to fly, won. Bob retired from the AF reserves as a Major and enjoyed every minute. He flew military aircraft and was then certified in Air Traffic Control. He was assigned to the Canadian border radar site during the cold war and also flew out of Duluth. He worked for the FAA for 6 years, in air traffic control and flight standards. Capt. Bob, was stationed in New York, San Francisco, Auckland New Zealand and Berlin Germany from 1964-1991. Bob loved his job, he loved Pan Am and thought the Pan amers were very special READ MORE >>>
Captain Robert J. Murphy, Oviedo, Fl. passed away in November 2015 at the age of 97. Born in Texarkana, Arkansas, he was a military instructor in Corsicana, Texas before joining PAA where he was based in Brownsville, Guatemela, New York & Miami where he retired as Captain. After retiring he spent many years living on Lake Jessup in Oviedo enjoying boating & orchids.
Capt. Charles E. 'Chuck' Bassett, long time resident of Jensen Beach, FL and Ridgefield, CT passed away on June 27, 2015. He was 100 years old on February 28, 2015. After graduating from Purdue University with a degree in engineering he completed military flight training with the Army Air Corps in San Antonio, Texas. In 1940 Pan American World Airways hired him where he flew for 35 years. READ MORE >>>
Richard H Peeples passed away in March 2015.
John W Bethel passed away in Sept. 2015.
Lennert "Lenny" Thorell passed away on Dec. 9, 2015. He was a legendary personality. Wishing him a speedy non stop flight to the eternal kingdom.
Thomas Dustin Foley passed away on November 26, 2015. Tom was born Nov. 16, 1921 and raised in Omaha, NE. His love of airplanes took off during high school when he began barnstorming around Nebraska. He had an adventuresome 40 year career with Pan American World Airways beginning in 1942. READ MORE >>>
Rudolf "Rudie" William Niemi passed away on Nov. 12, 2015. Born in March 1931, he began his aviation journey by getting his pilot's license, then became a flight instructor and finally joined the commercial airline industry in 1955. His first job landed him in San Francisco flying the Boeing Stratacruiser for Pan American Airways. Just prior to his first job, while at a drive-in restaurant in San Leandro, he met his lovely bride to be, Millie. They married in 1956. After years of flying out of San Francisco, Rudie and Millie had the opportunity to relocate to Guam where he flew SA16's (float planes) in the Trust Territories. READ MORE >>>
Robert "Bob" Lange passed away September 30, 2015 after a brief illness. Bob was born in Milwaukee, WI on August 16, 1938. Bob attended the University of Wisconsin, Madison. He joined the Nav-Cad Program and was commissioned and received his wings in 1962. He was stationed in Barbers Point, Hawaii and was a Veteran of the Vietnam war. Following his service, he pursued a career with Pan Am. He was on the last Pan Am flight out of Sao Paulo. A year later he joined United Airlines and flew with them until 9/11. Bob's hobby was classic cars. He spent many hours in the garage of his home with his son, Dan, restoring and maintaining his 1955 MG-TF and his 2 vintage Porsche coupes. Bob will be remembered as a dedicated family man. He flew world over but for him there was no place like home. He is survived by his wife of 52 years, Kathy, his son Dan, daughter Terry and 4 grandchildren.
J. Ned Corman passed away on May 4, 2008. When both Pan Am and the USMC both offered him regular employment, he opted for the airline. Thirty-five years later, retiring at age 60, he had no regrets. His list of airplanes included the DC4, DC6, DC7, L749 Constellation and B377 Stratocruiser. He made captain in a Boeing 707 during the Vietnam War, and finished his career in the left seat of a Boeing 747. READ MORE >>>
Paul B. Moser flew west on August 15, 2015. He lived in San Rafael, CA.
Bob Barber passed away in 2014. He was a PAA Flight Engineer on the West coast hired in 1941.
Paul Arvid Taipale passed away peacefully at home on Oct. 9, 2015. He became a Pan Am pilot in 1951. Flying in the heyday of the airline industry, Paul relished his travels, enjoying the highlights of cities across the globe from Istanbul to Beirut, from Buenos Aires to Tokyo. He flew out of Pan Am bases on both the East and West Coast of the U.S., as well as Berlin, Germany and, after Pan Am sold its Pacific routes, he flew three years with United Airlines. The airlines gave him the opportunity to expand his worldview and live out a multitude of adventures that made for dinner table tales that were both harrowing and hilarious. READ MORE >>>
Paul Turner Jr. December 30, 1918 –September 25, 2015. Born in Rocky Mount, NC, Paul grew up in Tarboro, NC. After high school, he attended the Citadel before joining the United States Air Force. He flew P-38 photo reconnaissance missions in the India Burma Theater during WWII. He then joined Pan American in 1945, flying for 33 years out of New York, including 2 years based in London. Aviation and Pan Am were the love of his life. He and his wife Ann moved to New Hampshire several years before retirement and then, in 1990, they moved back to North Carolina (Tarboro and then Charlotte), where he lived the remainder of his life. He was a very talented man, which was reflected in his interests such as carpentry, landscaping, his own car repair and health fitness. He is survived by 5 children, 10 grandchildren and 7 great grandchildren with 2 more on the way.
William J. Powers passed away peacefully of natural causes in his home today, surrounded by loved ones. He was one week away from his 90th birthday. A childhood dream of becoming a pilot led Mr. Powers to serve in the United States Navy where he learned aeronautics and navigation. Following his service, he pursued a long and successful career with Pan American Airways, rising to the rank of Captain. Always curious and eager to learn, flying allowed him to travel the world for decades. It also allowed him to live in a number of areas across the country – but he called Fulton Missouri his home for the past ten years. Bill will be remembered as a kind, big-hearted father, a self-made and committed professional, a friend and neighbor. He is survived by his two children – Sabrina and Sean – and by a sister, Lois.
Dick Dawson passed away on July 27th, 2015 in Danville, CA. His wife Sheila and daughter Christine were with him when he passed after a 10 year battle with skin cancer. Dick has a full life traveling the world as a commercial airline pilot; navy and marine veteran; and an amazingly profound and spiritual man.
Captain Robert 'Bob' Kenneth Frank, 79, of Shelter Island died on August 2, 2014.Bob joined Pan Am in 1965 based out of JFK and flew international routes for 26 years. In December 1990, he captained the MAC 6858 to Dhahran, Saudia Arabia for which he later received the Civilian Desert Shield and Desert Storm Medal for outstanding achievement by the Air Force. He is survived by his children and grandchildren. READ MORE >>>
Philip J. Mancuso died Friday – July 24, 2015 where he was residing in Hollywood, FL. He was a Flight Engineer for over 35 years. Surviving him are his wife Lupe, daughters Andrea and Kim(from previous marriage), brother Vincent and many many nephews and nieces.
Richard Otto passed away in June 2017. A celebration of life occurred 17 June at Ohio Veterans Home. Richard Otto born in November 1925 peacefully passed on with his family by his side. He was a lover of aviation, people, and all modes of transportation that brought people closer. He worked at Pan American flying on the 707 & 747 and rising to Captain. He enjoyed working with all of you immensely. You connected the world. He loved it. He passes his love of aviation on to his sons & grandkids. One of his great pleasures recently was watching his Grand-daughter graduate as one American's newest flight attendants. –Ray Otto
Bobby Ray George passed away in the early morning of May 2, surrounded by loved ones. He was 83 years old. He was preceded in death by sons William 'Jack' George and Bruce Johnson.
Bobby was born August 8, 1931 to Essie Virginia Ross and Andrew Jackson George in Bessemer, Alabama. From 1950-1954 Bobby was in the U.S. Air Force where he was a Technical Instructor, Aircraft and Engine Mechanic, Crew Chief, Senior Flight Mechanic, and Flight Engineer.
In 1956, Bobby became a Flight Engineer with Pan American World Airways, New York., aircraft type DC-6 & DC-7.
During his career with Pan American he served as Pilot, Flight Engineer, Check Flight Engineer, and Instructor.
He retired in 1991 having achieved his goal of checking out as a B-747 Captain. READ MORE >>>
Stephen James Mecsery (Jim) son of Stephen and Shirley Mecsery of Cos Cob, passed away on Sunday June 21, 2015 of heart failure at Yale Hospital in New Haven, CT at the age of 68. Born in Greenwich, Jim attended the Greenwich Public Schools and later went on to graduate from Embry-Riddle Aeronautical University in Florida. He began his career in flying at the age of 15 as a U.S. Air mail employee. Jim was a flight instructor for Pan AM and Delta Airlines, and an engineer with Atlas Air flying 747 aircraft. Although his distinguished career as a pilot took him to all corners of the world, it was his home in Cos Cob that made him the happiest. READ MORE >>>
Ralph Moritz Shape was born on Easter Sunday, April 12, 1936 in Seattle, Washington to parents John and Esther Shape. He passed away Sunday, June 21st, 2015. Graduated from Franklin High School and the University of Washington. He worked at Boeing Texas and flight school in the US Air Force. Following eight years of military service, he continued his love of flying with Pan American, flying all over the world for 25 years. That included 7 years in Berlin, Germany witnessing the fall of the wall and the collapse of the Soviet Union. READ MORE >>>
Joseph John Bloyder went to be with the Lord on June 13, 2015. After he graduated from St. Louis University Parks College with an aeronautical engineering degree in 1960, he went directly into the United States Air Force and pilot training. He flew F-102 jets, which he loved, and then, upon leaving the USAF, he flew commercially for Pan American Airlines, was chief test pilot for Falcon Jet Corporation and finished his flying days with Delta Airlines. Joe retired at age 60, after 39 years of living out his passion of being a pilot.
John William Bateman, 95, of Mathews, Virginia passed away on April 24, 2015. John was a native of Baltimore, Maryland, graduating from Johns Hopkins University in 1941 where he also started flying and obtained both his private and commercial licenses. He served in the Pacific theatre during World War II flying PBY's for the Navy and met and married his wife of 70 years, Patricia Albers in California. John continued his aviation career with Pan Am from 1946 until his retirement, as a 747 Captain in 1979. READ MORE>>>
Gerald (Jerry) Duncan died at home on May 25, 2015, in Ketchum, Idaho. He was born in San Francisco, Calif., on March 15, 1943. He had a true passion for flying and earned his pilot's license at age 16. After graduating from the University of California Berkeley, he joined Pan American Airlines, realizing his dream of being a commercial pilot. He traveled the world, living in Berlin for six years. He also had a love for sailing, and in Seattle designed his boat "Hagar," which he raced throughout the Northwest. He became a captain of Boeing 747s for United Airlines, which he flew until his retirement in 2003. READ MORE>>>
John D. "Dan" Longley, Sr., 80, of Ozona, FL passed away peacefully May 25, 2015. He started with Pan American airlines, in 1966. In 1985, he switched to United Airlines, where he became a Captain flying all over the world. READ MORE>>>
Christopher "Kip" Darling Koss was born June 25, 1935 to Richard and Mary Koss of Des Moines, IA. He studied at Philips Exeter Academy where he developed a keen academic mind and a resolute work ethic. He received his Economics degree from Stanford University where he was active in the Alpha Tao Omega fraternity and graduated from the AFROTC before joining the United States Air Force. Perhaps the biggest decision of his life was to pursue a flying career rather than take the reigns at the family owned Koss Construction Company. After his military service, Kip began his 27 year career with Pan American Airlines. By the time of his retirement, he had served as a 747 check pilot, training captain, and manager of flight operations. READ MORE>>>
George H. Bentley, 68, died suddenly, Tuesday, May 19, 2015. He was the beloved husband of Christina (Knowles) Bentley. During his professional career, George worked for Henson Airlines, Ransome Airlines, Pan Am Express, Pan American World Airways, Kuwait Airways and United Airlines. He retired as Captain at United Airlines in March, 2007; his total air time was over 18,000 hours. He was a Navy veteran. READ MORE>>>
Phil Baron lost his courageous, long hard fought battle with cancer on May 20, 2015. He was born in Toledo, Ohio on July 8, 1935 to Mary & Charles Baron. Phil was a hard working young man and put himself through school. He attended the University of Toledo. He entered the Navy in 1955 and became a fighter pilot which he loved tremendously. He left the Navy in 1965 and moved the family from Florida to California to become an airline pilot for Pan American World Airways flying out of San Francisco. READ MORE>>>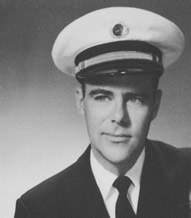 Richard Edgar Marsh, former Pan Am pilot, died on May 4, 2015 in Oakland, succumbing after a long battle with several medical conditions. Dick Marsh spent many years sailing the Pacific with Yuri, Tomi and Kiyo, and resided at times in Hawai'i, Guam, Vietnam and elsewhere.
Roger B. George died peacefully in his Gig Harbor, Washington home on May 13 at the age of 80, after enjoying an extraordinary life complete with many great friends and a loving family. Roger was born Aril 16, 1935 in Summit, New Jersey, and spent his active boyhood fishing, hunting, trapping, and "shagging" balls at Baltusrol Golf Club in his hometown of Springfield, NJ. As his sense of adventure would have it, Roger enlisted in the United States Airforce and qualified as a pilot in 1955, where he delighted in flying-in his words- "anything the military would trust me with" (but he seemed to have a soft spot for the F-102). After ending his military career in 1965, Roger went on to fly for his beloved Pan American Airways until 1985, and finished his career as a 757 Captain with United Airlines, when he reluctantly retired in 1995. READ MORE>>>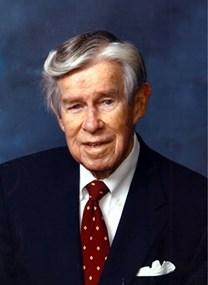 Frank J. Bull, 92, of Atlanta, passed away Thursday, Oct. 9, 2014. Born in Chattanooga, Frank was a founding partner of Bull & Kenney Architects and Bull, Brown & Kilgo, Architects AIA. Survivors include his wife of 65 years, Betty Graham Bull; son Birney Bull and wife Deborah of Savannah; two grandchildren; nieces and nephews. He was preceded in death by his parents, Louis H. Bull, AIA, and Augusta Clausius Bull, and daughter, Lisa. In WW II, Frank was a Navy pilot, flying B-14's. He flew for PanAm before receiving degrees from Georgia Tech in 1948 and 1949. READ MORE>>>
James A. Livers passed away Oct. 21, 2014 at the age of 93. He joined PanAm in 1942 and was in training to fly with Air Ferries. After WWII, he stayed in PanAm, flying a variety of equipment, finally becoming a captain on 747s. He always spoke of this airplane as being wonderful to fly. "He was preceded in death by his dear wife Peggy (a former PanAM secretary) and survived by a younger sister, his two sons, Eric and Peter, 4 Grandchildren (who he helped financially in their graduate educations), and 6 Great Grandchildren. He was a good father, husband, friend and pilot.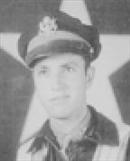 Capt. Fred M. Taylor, 93 of Woodland, passed away April 18. April 18. He was born in South Carolina. During WWII, at the age of 20, Fred enlisted in the Army and attended advanced flying school at Moody Field, GA. He was assigned to pilot a B-17 Flying Fortress with the Eighth Air Force. Stationed at Deenethorpe, England, Fred flew 32 missions from May, 1944 to Aug. 1944, including a bombing mission in support of the amphibious landings on D-Day. He was awarded the Distinguished Flying Cross with two oak-leaf clusters and two battle stars for his service in the Western European theatre. Following his final mission, Fred was assigned to an air base in Oklahoma where he trained pilot recruits. After the war, Fred joined Pan American Airways. His career as a pilot took him to every major city on six continents. During the Vietnam war, when many pilots refused to go, he volunteered to fly government contracted R&R flights for our soldiers, out of Da Nang. After 36 years with Pan Am, he and his wife, Bernice retired in Woodland, to be close to family. READ MORE >>>
Michael Earl Denham was a pilot with Pan American (1965-1986) flying the 707 and the 747 and later United Airlines (1986-1996) flying the 757,767 and finally the 777 as Captain. Prior to his commercial flying, he was in the Navy where he flew F8's. He passed April 13th from lung disease and will be missed by his wife of 57 years, 3 kids and too much family to count.
Jack Barberry died in his home at Eagles Landing in Williamson, GA around 6:00 pm March 27, 2015. This is one of the communities with a private runway surrounded by over-sized lots with space for a residence and a hanger which is what Jack had. He left all his antique (and junk) collection of aircraft parts to a museum named after him, at a nearby small airport, Peach State Airport, GA2.
Ed Perry passed away on February 21st, 2015 in Rancho Santa Fe, CA., at the age of 96. He joined PanAm in 1942 and flew for 37 yrs. Based in Seattle he flew for the Navy out the Aleutian Islands till Pan Am reclaimed the Alaska Div., then went to Florida, where their group was known as Perry's Raiders. Transferred to New York and finished his career in Los Angeles. Moved to San Diego in 1970 and pursued his love of sailing. Everyone loved his stories and he will be sorely missed.
Hud Gillis passed away today 23 March 2015 at the age of 92. He has been living in Florida for the past 10 years. He retired as a 747 Capt in SFO, he had been based in Rio, Miami , and Berlin during his career. His call sign was W6SVQ.
Beloved husband, father, grandfather, brother and friend, Arvel Wayne Haney of Southlake, passed away Tuesday evening, March 10, 2015, at home after a courageous battle with cancer surrounded by his family. He loved his career as a commercial and private pilot. Wayne first soloed at Meacham Field in an Aeronca Champion 7-AC in 1954. He began his professional pilot career with Frontier Chemical Co. in 1956 flying for the companies of Clint Murchison. He was hired by Central Air Lines in 1961 and later by Pan American World Airways in San Francisco, California, in 1964. During his time with Pan Am he began his career as a navigator and advanced to captain on the 747 from 1980 until 1991. READ MORE>>>
Robert (Bob) Somers died peacefully at home on Feb. 24, 2015, surrounded by his loved ones. He was 98. His gentleness and wisdom will be deeply missed by everyone. His family is forever grateful for the way he blazed such a fine trail for all of us to follow. Bob was born in Kansas on the farm his grandfather homesteaded, on July 9, 1916. He was the second of seven children to Charles and Anna Somers, who were wheat farmers. Bob attended Cowley College in Arkansas City, Kansas, then, literally, took to the air. As a young man, he discovered aviation and went on to train pilots and fly clipper ships. Bob was also a glider pilot and taught glider flying during WWII. In 1943, he was hired by Pan American World Airways, his life-long career. READ MORE >>>
Al (Alonso) Fuster passed away peacefully on February 1 at the VNA Hospice House in Vero Beach. After a valiant battle with congestive heart failure over the years, his body finally said I'm tired … I've done it all. Al was born in Medellin, Colombia in 1938. His father, a concert pianist from Spain, had been invited for an extended tour as a Goodwill Music Ambassador. Al's childhood was spent traveling all over South America. His family came to the United States in 1947. He entered the Navy in 1959 to become a pilot. In 1966 he joined Pan American World Airways where the fun began; he flew for 20 years. After an illustrious career there, he joined United Airlines in 1986. He retired in 2003 due to his heart condition. READ MORE>>>
Jerry ( J. J.) Burgess passed away 13 Feb 2015 in Aiken, S.C. he was 75. He flew in both Berlin and JFK.
Audubon Henry Neff, 97, long time resident of Saratoga, California died peacefully at home on January 5th with his children by his side. He was born April 18, 1917 in Weatherford, Oklahoma. Graduated from Southwestern Oklahoma State University, 1941. He got his flight training through the Civilian Pilot Training Program and taught flying at the University of Arkansas. He joined Pan American World Airways in 1943. He married his beautiful wife Marilyn, a PAA stewardess in 1948. Henry transferred to The San Fransisco domicile in 1957. He and Lynn decided to build their home and settle down in Saratoga. Henry retired in 1977, enjoyed the many Clipper Pioneer group functions, their lovely place on Maui, friends and family. READ MORE>>>
Kenneth Baker, 80, of Baldwin, passed away in Sarasota, FL on Sunday, December 14, 2014. Ken worked at several jobs in his younger days but his claim to fame had always been being a pilot. co-pilot and flight engineer for Pan American Airlines. He loved Pan Am, flying and the traveling it provided him. He had been around the world several times and lived in wonderful places throughout his career with Pan Am; Hong Kong, Australia, Guatemala, Hawaii and California, to name just a few. He was proud that a little boy who had grown up on a farm in a small Michigan town could rise to this achievement and make his dreams come true. READ MORE>>>
Robert Owens, age 79, died on August 26th in Metairie, Louisiana. Bob was born on Oct. 15, 1935 in St. Louis Mo. His family moved to Louisiana shortly after his birth. Bob grew up in New Orleans and learned to fly with the Louisiana National Guard flying F102s. He joined Pan Am in Jan 1965 and flew as Capt. on both the L1011 and the B747. He is survived by his wife Susan of Hammond , La and his sons Robert Owens and Richard Owens both of Slidell, La.
Stewart (Stu) Doe passed away 30 Jan 2015 in Leesberg, Florida, he was 96. He had some great stories and will be remembered by all of us.
Capt. Barry Nelson Hewlett passed away on April 18 2014 at his residence. Husband of Sherry Lovingood Hewlett, he was born April 1, 1934 in Jefferson, NY, son of the late Harold and Dorothy Porter Hewlett. He was a U.S. Navy Veteran and a retired commercial airline pilot. Barry was an accomplished tenor and performed with GAMAC and local barbershop groups.
Agnes Ahrens, widow of Capt. Hank Ahrens passed away on Nov. 20 at her home in Flemington, NJ..
Gary F. Thiele, age 76 of Brookfield, passed away on Monday, December 15th surrounded by his family. He was the husband of Hanne Britt (Slaatta) Thiele. Gary was born on July 16, 1938 in Monona, Iowa to the late Francis and Evelyn Thiele. After graduating from Iowa State University in 1960, he entered the U.S. Navy and flew fighters for over 25 years, earning the Distinguished Flying Cross for actions in Vietnam. Following six years of active service in the Navy, Gary transitioned to the airlines for 25 years and corporate flying for another 20.
Captain James E.(Jim) Kowing, 94, passed away last year 2014 after complications from a stroke in July. He started his flying out of Alaska 1942, went through most of the bases and retired out of NYC in 1980. He loved his job. Spent his retired life in Portugal with his wife Birgit, where he will be greatly missed by all.
"Gentle Ben" Killmon made his final flight to the West on 8 January 2015, from LaBelle, Florida USA. He was a native of Norfolk, Virginia and sometime resident of Manteo, North Carolina and West Paducah, Kentucky. A US Navy Korean War-era veteran, Ben flew for Slick Airways and the US Forestry Service before joining Pan American World Airways early in 1966. READ MORE>>>
Morgan Dale "Bud" King, age 94, passed away peacefully in Reno, Nevada on January 11, 2015. He is survived by his loving wife of 48 years, Mary Ann King. Born on February 4, 1920 in Dickens, Iowa to the late Frank and Grace King, Bud was the eldest of three children. After two years at Iowa State Teachers College, Bud joined the Army Air Corps and was commissioned from flight school in August, 1942. During WWII, he flew troop supply along the South Pacific Corridor and was one of the first 'yanks' to enter Tokyo with MacArthur after the bombing of Hiroshima. After the war, he was active in the Air Force Reserves, attaining the rank of Lt. Colonel. Following his military service, Bud joined Pan American World Airways and enjoyed a 33 year long career retiring as a Check Captain in 1980. READ MORE >>>